'Operation Twilight' at Sylhet militant den ends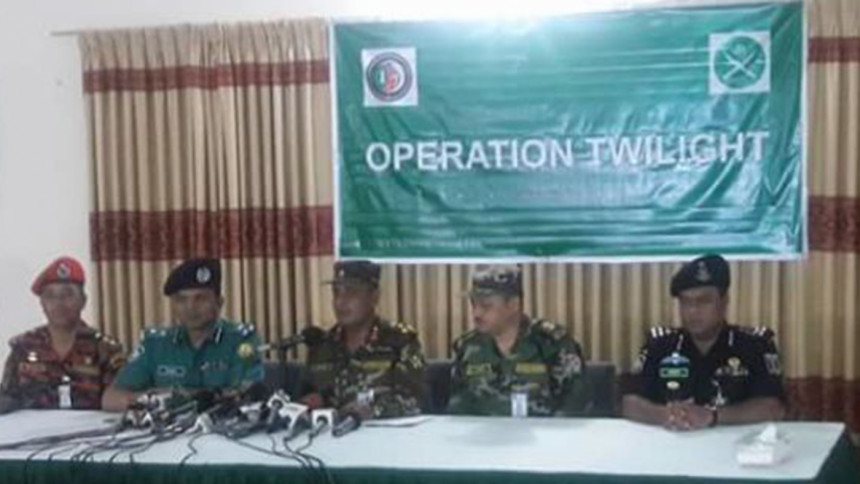 The "Operation Twilight" conducted by army para commandos at a militant den in Shibbari area of Sylhet has been ended formally.
Military Intelligence Director Brig Gen Fakhrul Ahsan formally announced the closure of the operation tonight after a four-day drive at the militant hideout where four suspected militants were killed.
READ MORE: 2 more militants dead in hideout
"We concluded the operation and handed over the Atia Mahal to police considering it as a crime scene this afternoon," he said while briefing reporters at Sylhet Jalalabad Cantonment this evening.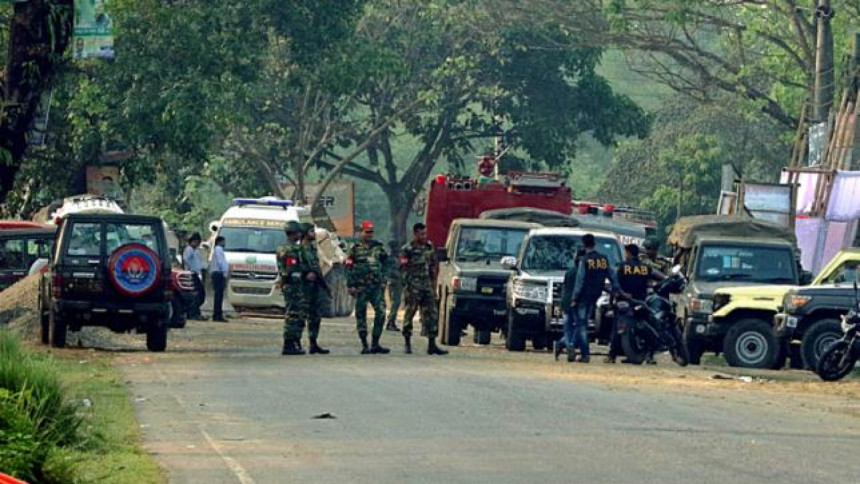 Earlier this noon, army and its bomb disposal unit took charge of the five-storey building to dispose of the bombs scattered in the militant hideout.
The lawmen defused around 10 explosives inside the hideout located in Sylhet's Dakshin Surma, Fakhrul Ahsan further said.
So far, four militants including a woman were killed during the raid and six more – including two policemen – in bomb explosion near the marked building during the raid.
At Pathanpara, some return home
Some residents of Pathanpara, an area just 250 yards away from the operation site Atia Mahal, have begun returning to their homes feeling secured and safe.
"We feel safe now. We feel peace as our area has been freed from militants," a local Najmul Islam, who had fled with his family since early Friday, told our Moulvibazar correspondent at the spot.
"We panicked and the law enforcers told us to evacuate."
Amina Begum, another resident, said that she went to her relative's house at Chanpur village in Sylhet's Fenchuganj upazila on Friday morning.
Nasir Uddin, a school teacher, thanked God "that everyone was okay and nobody was hurt".