Nurul Islam vows to stop human trafficking
5 newly picked ministers pay homage to Bangabandhu at Dhanmondi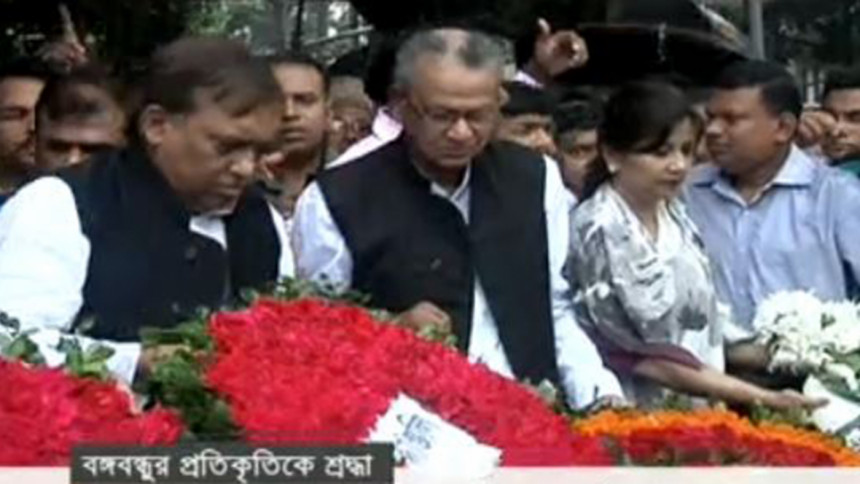 Newly appointed Minister for Expatriates' Welfare and Overseas Employment Nurul Islam told reporters that he would work to stop human trafficking.
On manpower export, the minister who replaced ruling party lawmaker Khandkar Mosharraf Hossain, said, "It is a big challenge to ensure work abroad."
He along with four newly picked ministers paid their homage by placing wreaths at the portrait of Bangabandhu Sheikh Mujibur Rahman in the Bangabandhu Memorial Museum at Dhanmondi 32 of Dhaka this morning.
The five
newly appointed ministers
: Asaduzzaman Khan Kamal, minister for home, Yeafesh Osman, minister of science and technology; Nuruzzaman Ahmed, state minister for food; and Tarana Halim, state minister for post and telecommunications ministry, were present on the occasion which started around 10:15am.
Nuruzzaman Ahmed, said he would stay alert about any recurrence of substandard food import in the country.
"I will look into the matter of the substandard wheat imported from Brazil after starting office," Nuruzzaman told reporters.    
Advocate Tarana Halim said she would make her ministry free of corruption.
Prime Minister Sheikh Hasina yesterday inducted the three new faces into her council of ministers and promoted two state ministers to the post of minister.