No room for new parties before local govt polls: CEC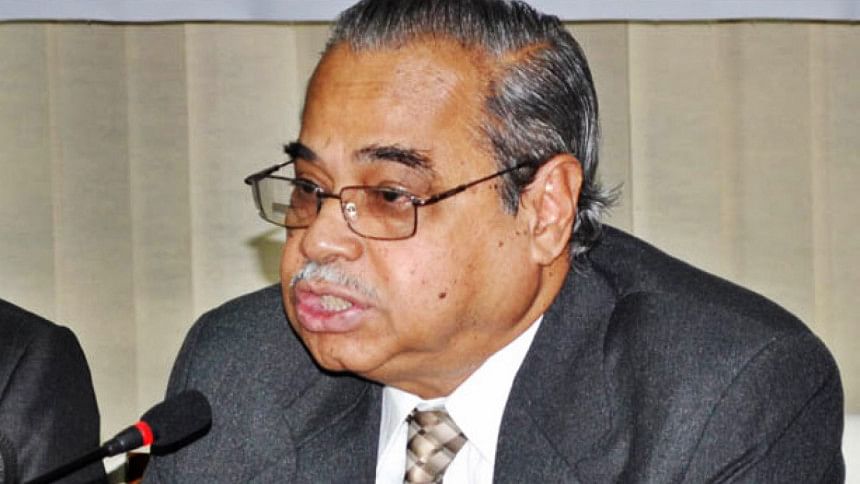 Chief Election Commissioner (CEC) Kazi Rakibuddin Ahmad today said there is no room for any new registration ahead of the local government polls, reports Bangla daily Prothom Alo.
"There is no time. It is not possible to give space to any new parties for registration," the CEC said after a meeting with the officials of Dhaka North City Corporation.
Recently the cabinet approved an amended draft law that will allow candidates to seek votes under party banners. However, no order has been issued in this regard yet.
A total of 40 parties have registration with the Election Commission till now. No unregistered party can take part in the local government elections.
CEC said they would not give any opportunity to the new parties for registration before the municipality and Union Parishad elections. The Election Commission is keen to hold the municipality election by December, he said.
Talking about the election manifesto, the CEC said, "We are waiting for the law. A little time remains at hand. So we have to work fast. We are trying to put forward the task of amending the law."
DNCC mayor Annisul Huq and councilors were present in the meeting.
While talking about the election symbol, Rakibuddin Ahmed said it is being made public with the party symbol.