Use modern technology in cooperative activities: PM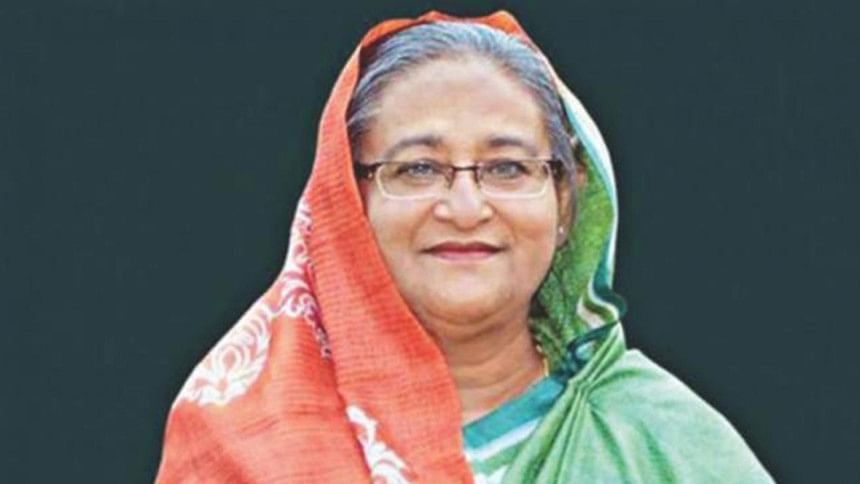 Prime Minister Sheikh Hasina today pleaded for utilising the modern information technology in the cooperative management system to ensure the country's development.
"We can advance our country through cooperatives by developing the cooperative management system. It needs utilization of the modern information technology availing the advantage of Digital Bangladesh," she said.
The prime minister said this while inaugurating the 48th National Cooperative Day and awarding the recipients of the National Cooperative Award of 2018.
Sheikh Hasina said: "I have already inaugurated e-commerce for selling the cooperative goods. People are now doing business even sitting in their homes at villages using modern technology."
Stressing the need for strengthening the cooperative movement activities across the country to ensure the overall development, the Prime Minister said the existing cooperative and Samabaya Bank laws should be made time-befitting to give a boost to their activities.
"Our existing cooperative law should be made time-befitting. The Samabaya Bank has fallen on its face, so the related law requires to be updated to make the organization profitable," she said.
The premier also laid emphasis on giving proper training to the people involved in cooperative activities to enable them to cope with the changing trend of the global business.
She, however, advocated for ensuring transparency and accountability of the people engaged in cooperative activities to ensure its best use for the uplift of its beneficiaries.
Department of Cooperatives under the Ministry of LGRD and Cooperatives organized the event at the Bangabandhu International Conference Centre (BICC) here in the capital.
LGRD and Cooperatives Minister Md Tajul Islam, Chairman of Parliamentary Standing Committee on LGRD and Cooperatives Ministry Khandker Mosharraf Hossain, and its State Minister Swapan Bhattacharjeee addressed the function as the special guests.
Secretary of Rural Development and Cooperatives, Md. Kamal Uddin Talukder, Registrar and Director General of Department of Cooperatives, Md Aminul Islam and President of Bangladesh Cooperative Union, Sheikh Nadir Hossain Lipu, also spoke at the function.
A video documentary was also screened on the development of Bangladesh and cooperatives at the function.
Earlier, the premier handed over the National Cooperative Award of 2018 to 10 cooperative societies and individuals in different categories for their contributions to the sector.
Later, the premier joined a photo session with the award recipients.
She, earlier, visited different stalls set up on the BICC premises by various cooperative societies on the occasion following inauguration of an e-commerce site for the trade of cooperatives goods.
This year's theme of the National Cooperative Day is "Development through Cooperatives-the Philosophy of Bangabandhu."