UK minister for press freedom in Bangladesh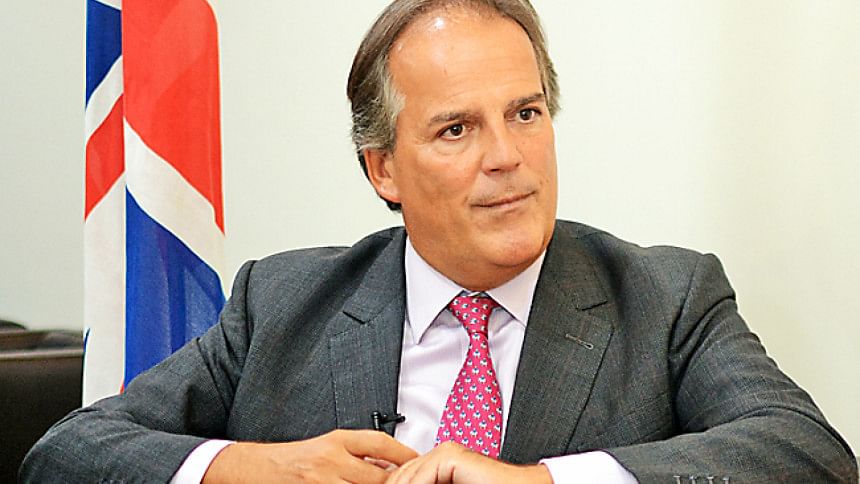 British minister for Asia and the Pacific, Mark Field has underlined the need for freedom of the press in Bangladesh.
The minister said the laudable economic development of Bangladesh can be undermined by curtailed press freedom.
He made the comments after wrapping a two-day visit to Dhaka, said a press release issued from the British High Commission.
Progress can be undermined unless steps are taken to improve democratic governance and accountability in Bangladesh, he said.
This includes the need for rigorous challenge from an effective political opposition and a free press, he said, the release added.
"As a true friend of Bangladesh, we stand ready to address issues around democratic governance and accountability, where we believe the government of Bangladesh must do more for its people to flourish and reach their full potential," he said.
During the visit, he met with Prime Minister Sheikh Hasina and lauded the economic progress of Bangladesh.