Sir Fazle Hasan Abed passes away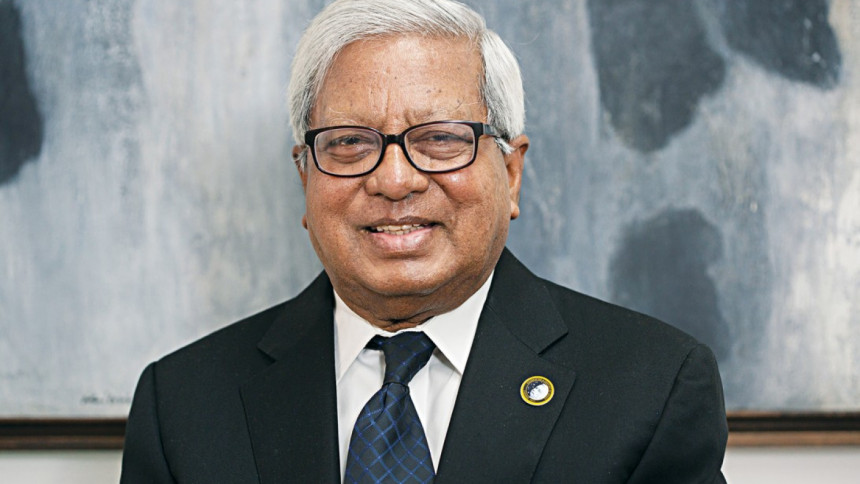 Brac founder and Chair Emeritus Sir Fazle Hasan Abed passed away at Apollo Hospitals Dhaka tonight. He was 83.
Sir Abed, who was undergoing treatment at the hospital for brain cancer, breathed his last around 8:28pm, Ashif Saleh, executive director of the Brac confirmed The Daily Star.     
His body will be kept at army stadium on December 22 from 10:00am to 12:30pm to allow people to pay their last respects to the departed soul, he said.
Later, his namaz-e-janaza will be held there and he will be laid to eternal rest at Banani graveyard, the Brac official said.
He left behind his wife, a son and a host of relatives, well-wishers and admirers to mourn his death.
On information, Foreign Minister AK Abdul Momen went to the Apollo Hospitals and passed some time beside the mortal.
While talking to the journalists, the foreign minister said Sir Abed worked his entire life for the betterment of poor people.
"Bangladesh is proud of him as people like him was born in the country," the foreign minister said.
Soon after the information of the demise of the visionary, Dhaka North City Corporation Mayor Atiqul Islam in a condolence message, expressed deep shock and extended sympathy to the bereaved family members.
Remembering Sir Abed's contribution in alleviating the country's poverty and its socioeconomic development, Mayor Atiqul Islam said his death is an irreparable loss to the country.
Atiqul also sought eternal peace for the departed soul.
Sir Fazle founded Brac in 1972, at the age of 36, and served as its executive director until 2001.
At 65, he retired as executive director and was elected the chairperson of BRAC Bangladesh. Later, he was also elected as the chairperson of Brac International.
On August 6 of this year, he announced his retirement as chairperson of BRAC Bangladesh and BRAC International. Since then he had been working as the chair emeritus of the world's largest non-governmental organisation.
Abed started Brac with a small relief and rehabilitation project in northeastern Bangladesh. Today, Brac is one of the largest NGOs in the world, operating in eleven countries across Africa and Asia.
Abed has been honoured with numerous national and international awards. In 2009, he was appointed Knight Commander of the Most Distinguished Order of St Michael and St George by the British Crown for his services in reducing poverty.
Sir Fazle Abed is the lone Bangladeshi to be honoured with a knighthood by the British Crown. He was knighted in 2010.
On November 20 this year, he was honoured with the Officer in the Order of Orange-Nassau for his successful work in alleviating poverty, especially of women and children.
He was also awarded as Outstanding Member of the South Asian Diaspora.
Some of his other awards include World Food Prize (2015), Spanish Order of Civil Merit (2014), Leo Tolstoy International Gold Medal (2014), WISE Prize for Education (2011).