'Save our village forest'
Residents of remote Kalu Mro Para in Bandarban's Lama upazila urge authorities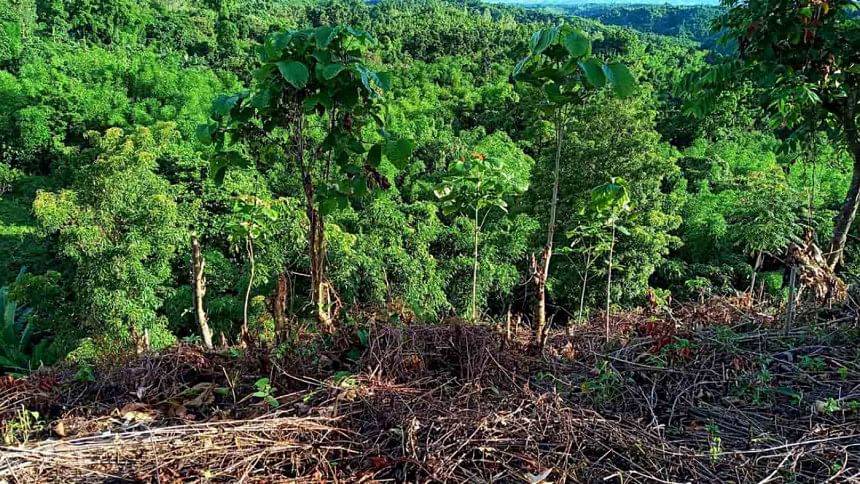 Residents of remote Kalu Mro Para in Bandarban's Lama upazila have called upon the authorities concerned to protect the forest in their village from being destroyed by alleged criminals.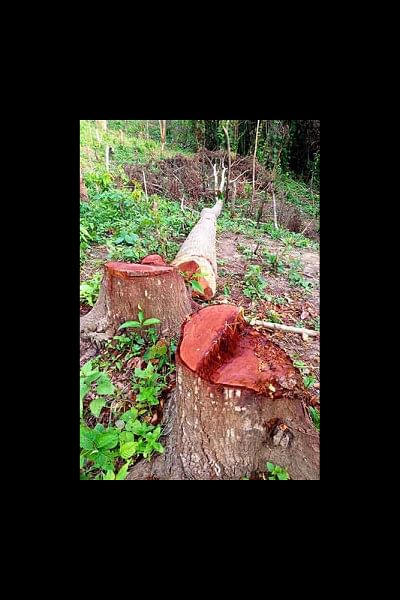 Village Common Forest (VCF) is a natural forest [other than the government reserve forest], usually around the households of ethnic minority communities and is managed to fulfil their daily needs.
"VCFs have been crucial in protection of biodiversity, environment and natural resources in Chattogram Hill Tracts (CHT) region and are used for water source conservation and as sources of livelihoods and other needs of the communities there," said Jumlian Amlai, president of Bandarban chapter of Parbatya Chattogram Forest and Land Rights Protection Movement.
"Despite the villagers protesting several times against this, the criminals have been felling trees and bamboos from our forest for the last couple of weeks," alleged Mang Ro Mro, Karbari (chief) of Kalu Mro Para.
Suikyacha Marma, son of the Mouza chief (headman), and two persons from Lama upazila -- Md Younus and Md Ilias -- are allegedly felling trees and bamboo from the VCF, he also alleged.
"We have submitted a written complaint to Union Parishad chairman and Upazila chairman, but they didn't help us in this regard and are instead abetting those involved in illegal logging in the forest using elephants," said Mang Ro Mro.
"There are around 34 villagers from seven families in our para. Whenever we face food or financial crisis, we find solution in the forest," said the Karbari.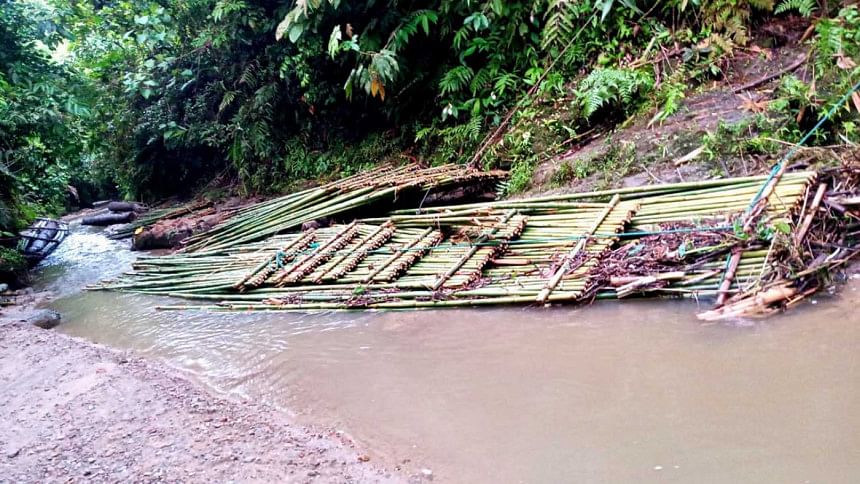 "The forest provides us with wood, fruits and material used to repair village houses, temple, etc.," he said.
"The criminals have already cut down around 6,000 bamboos and 40 big trees from our VCF," Karbari Mang Ro Mro added.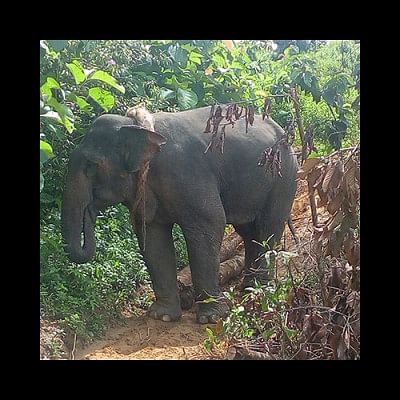 Crong Pong Mro, another villager, said "We are facing a crisis of water as the criminals are using elephants to pull trees down and move those from the forest and in this way they are destroying the water sources in the forest."
"Without water, how will we survive in this remote area?" Crong Pong said.
"The problems are created as Mouza Chief (headman) Hla Thui Mong Marma gives report to different persons at different times," said Md Mostafa Jamal, chairman of Lama upazila.
UP Chairman Mintu Kumar Sen, however, denied the allegation and said the alleged persons are logging wood there upon permission from the Mouza Chief who is in charge of these affairs.
"Also, villagers of Kalu Mro Para are occupying more land than their para area actually covers," the UP chairman said, adding that "the forest area where trees and bamboos were felled is not part of the VCF."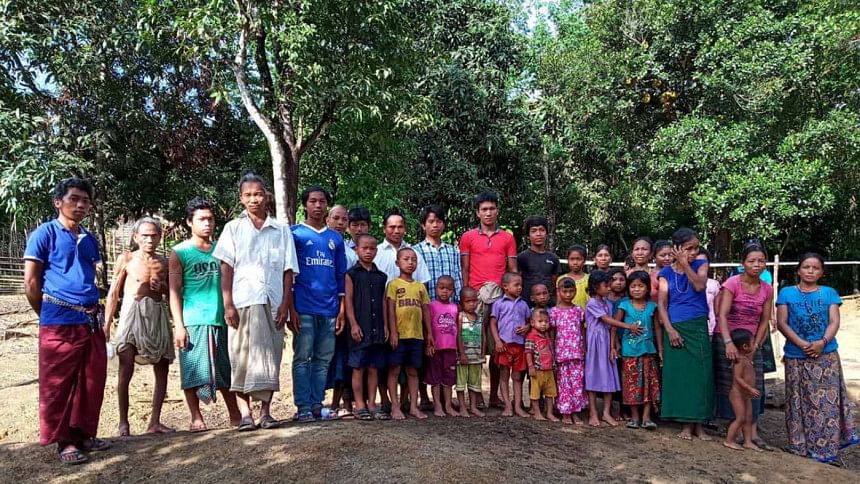 Md Ilias, one of the alleged loggers, said he did not cut down any tree or bamboo from the VCF area.
Contacted, Lama Divisional Forest Officer SM Kaiser said, "It is really unfortunate that elephants are used to pull logs from VCF. We are taking steps in this regard."
Mouza Chief (headman) Hla Thui Mong Marma could not be reached for comment despite several attempts to contact him.