'Robber' killed in Noakhali 'gunfight'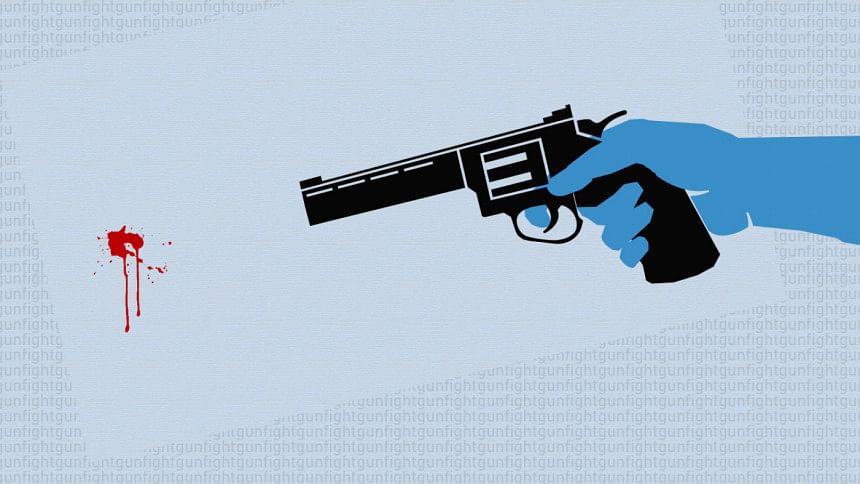 A suspected robber was killed in what Rapid Action Battalion (Rab) described as a gunfight in Subarnachar upazila of Noakhali early today.
The deceased was identified as Fakir Batanya, 42, commander of Fakir Bahini, of Ramgati upazila in Laxmipur.
He was an accused of several criminal cases including murder, our Noakhali correspondent reports quoting Rab.
Two Rab members -- constable Mentolin Mandal and corporal Md Anis -- sustained injuries during the gunfight, said Sagar, a sub-inspector of Rab-11 CPC-3 Laxmipur camp.
On information, a team of Rab-11 raided Pashchim Char Jabbar village in the upazila around 4:00am, SI Sagar said.
Sensing presence of the Rab men, Fakir and his associates opened fire, forcing the law enforcers retaliated to back that triggered a gunfight between them, he said.
After the 15-minute gunfight, Fakir's bullet-hit body recovered from the spot, the Rab official said.
Sub-inspector Sagar also said, Fakir Batanya was accused of several criminal cases including murder in different Police Stations.
A pistol with several bullets was seized from the spot.