Remove all illegal structures along Karnaphuli River: HC
HC asks Chattogram Port Authority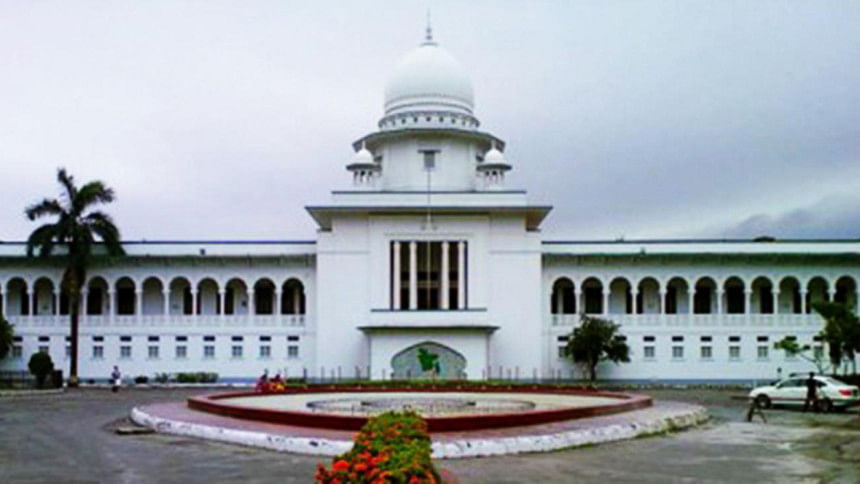 The High Court today directed the Chattogram Port Authority (CPA) chairman to remove all illegal structures along Karnaphuli River in the port area.
The court also asked CPA to submit a report before the court after complying with the order in three weeks.
The HC bench of Justice Moyeenul Islam Chowdhury and Justice Md Ashraful Kamal passed the order during hearing a writ petition filed by Human Rights and Peace for Bangladesh (HRPB) seeking necessary order.
The court also asked the CPA chairman to explain in three weeks why his office has not implemented its previous order over removal of illegal structures along the river.
HRPB's lawyer and its President Manzill Murshid told The Daily Star that the same HC bench on April 9 this year directed the CPA chairman to immediately take necessary steps to remove illegal structures along the Karnaphuli river and to submit a report before it after complying with the directive in 30 days.
The CPA chairman today submitted a report through his lawyer before the HC saying that his office could not comply with its directive on different reasons including that of pressure from some quarter.
The CPA chairman's compliance report was vague and contemptuous, he added.
Advocate Md Salahuddin appeared for the CPA chairman.
During hearing today, Advocate Manzill Murshid told the court that some of the illegal structures were demolished following a 2016 HC directive. But there are other structures along the river that need to be demolished in line with its earlier directive, he said.
In response to a writ petition filed by HRPB, the HC on August 16, 2016 directed the authorities concerned to remove 2,181 illegal structures from the banks of Karnaphuli river.
The HC asked Chattogram deputy commissioner to issue a circular in two local newspapers within seven days, after receiving the full judgement, asking owners of the structures to relocate those.
If the structures are not relocated in 90 days, the authorities concerned will dismantle those, the HC had ruled. Earlier, the DC had submitted a report to the HC saying that 2,181 structures have been illegally built there.