Rape at MC College: two including main accused Saifur arrested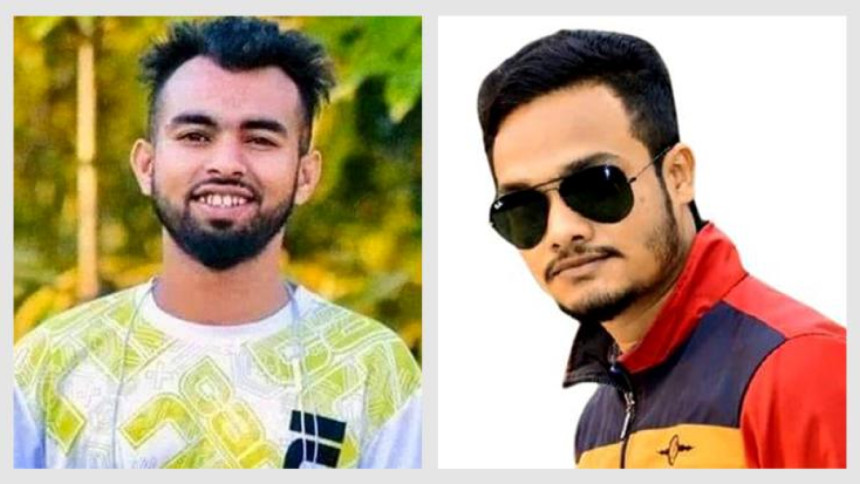 Two accused, including prime suspect Saifur Rahman, have been arrested in a case filed over the rape of a woman at the hostel of Murari Chand College in Sylhet on Friday night.
Saifur Rahman (28) was arrested from Chhatak upazila of Sunamganj, Additional Superintendent of Sunamganj Police Hayatunnabi confirmed to The Daily Star.
Another accused, Arjun Lasker (25), was arrested from Durlabhpur village in Mantala border area of Habiganj's Madhabpur upazila.
Golam Dastagir, officer-in-charge of Madhabpur Police Station, said, "A team of Detective Branch of police in Sylhetarrested the accused with the help of local police."
Arjun, from Aatgram village under Zakiganj upazila of Sylhet, is a resident of Rajpara area in Sylhet city.
The victim's husband filed the case against six Chhatra League activists, including Saifur and Arjun, with Shah Paran Police Station.
Four other accused are: Shah Mahbubur Rahman Roni, Mahfuzur Rahman Masum, Tarek Ahmed and Rabiul Islam.
Another case was filed against Saifur under illegal arms law after law enforcers found a pistol, four sharp weapons and many iron rods at a bungalow used by Saifur.
On Friday night around 8:00, a married couple was visiting the college campus when the suspects forced both of them to the hostel and gang-raped the wife while keeping the husband tied.
Of the suspects, only Mahbubur is a student of the college and a legal resident of the hostel. Saifur, Arjun and Mahfuzur are former students of the college and the rest have never studied there, officials said.