PCJSS supporter shot dead in Bandarban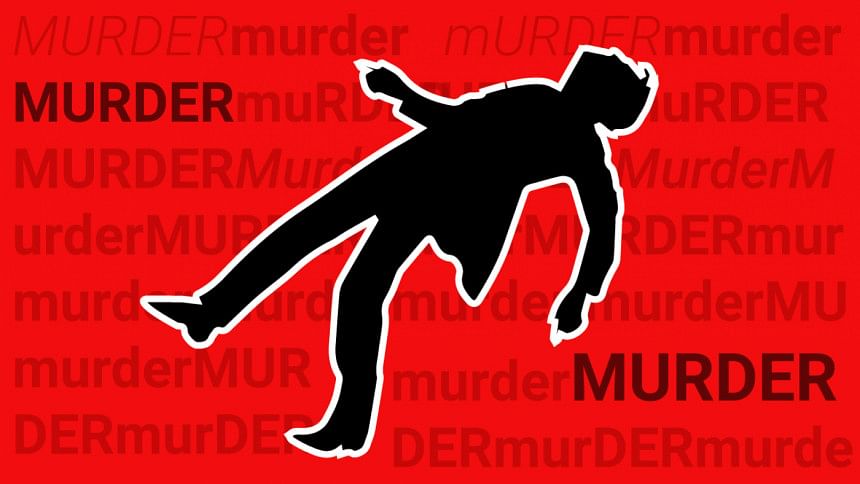 A supporter of Parbatya Chattogram Jana Sanghati Samity (PCJSS-MN Larma) has been shot dead by a group of armed men in Bandarban.
Deceased Joy Moni Tongchangya, 47, was a fuel wood seller in Bakichhara rubber garden area, our Bandarban correspondent reports quoting locals.
Quoting witnesses, victim's son Sumon Tongchangya said a group of criminals shot his father publicly at a local tea stall around 7:30pm yesterday.
An eye-witness said around seven unidentified criminals, who were speaking Marma and Arakan languages, came to the area and shot Joy Moni in his head and chest.
The armed men shot the victim after failing to find his son, Ripon Tongchangya, 27, who is also a supporter of PCJSS, said another witness.
When contacted, Bandarban's Superintendent of Police Zakir Hossain Majumder said they have been trying to arrest the culprits including the members of Arakan Liberation Party, locally known as Mogh Bahini.
"We urged locals to give us information about the criminals who are killing innocent people but locals are in fear and don't want to disclose identities of the them", the SP said.
Earlier on Tuesday night, a member of PCJSS-MN Larma was shot dead by a group of armed men at Taingkali Para of the upazila's Rajbilla union and another PCJSS member, Puladon Tongchangya, 40, was kidnapped from the same area. Puladon is still traceless.