National University postpones tomorrow's exams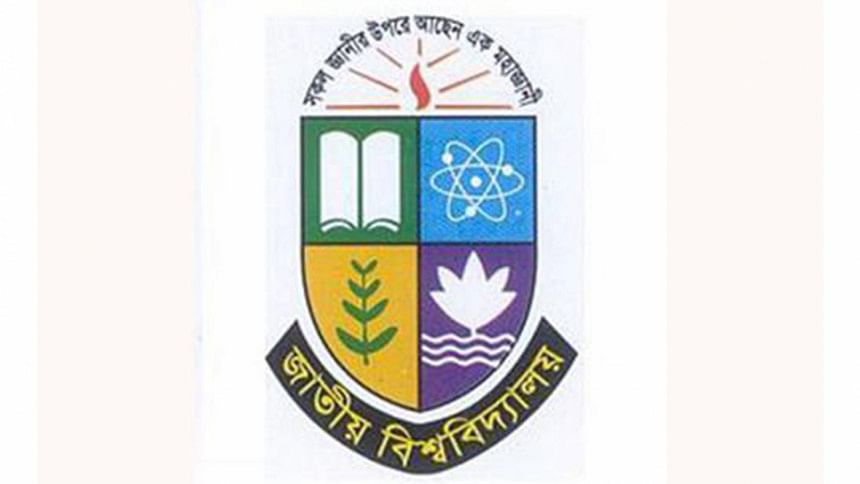 The authorities of National University (NU) have postponed all the examinations scheduled for tomorrow citing "unavoidable circumstances."
A fresh schedule for the examinations will be announced later, according to a press release published in the website of the university today.
Other exams will be held according to the earlier schedule, added the NU press release.
When contacted, Faizul Karim, acting director of the NU public relations office, told The Daily Star that the exams scheduled for tomorrow were postponed due to severe cyclonic storm Fani.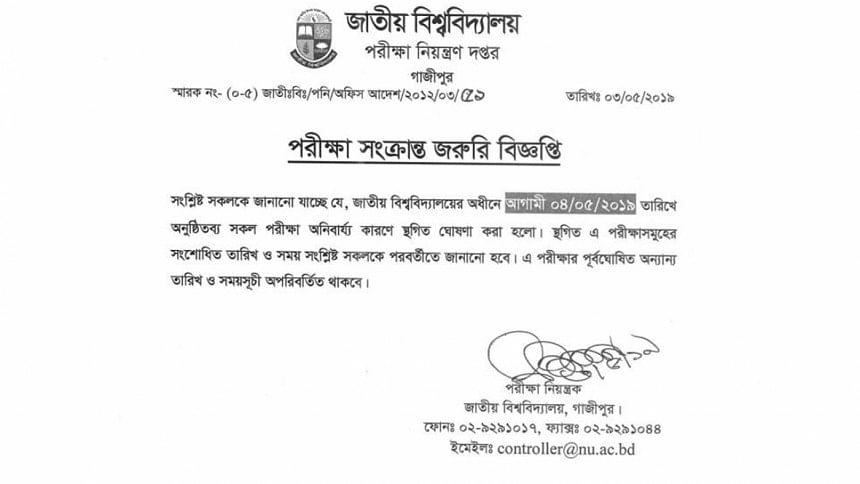 Meanwhile, the Higher Secondary Certificate (HSC) and its equivalent examinations scheduled to be held tomorrow were rescheduled for May 14 due to severe cyclonic storm Fani which is likely to barrel through Bangladesh by this evening.
The extremely severe cyclone Fani made landfall in India's Odisha around 9:00am today.