Mob beats man to death in Lalmonirhat for 'hurting religious sentiment'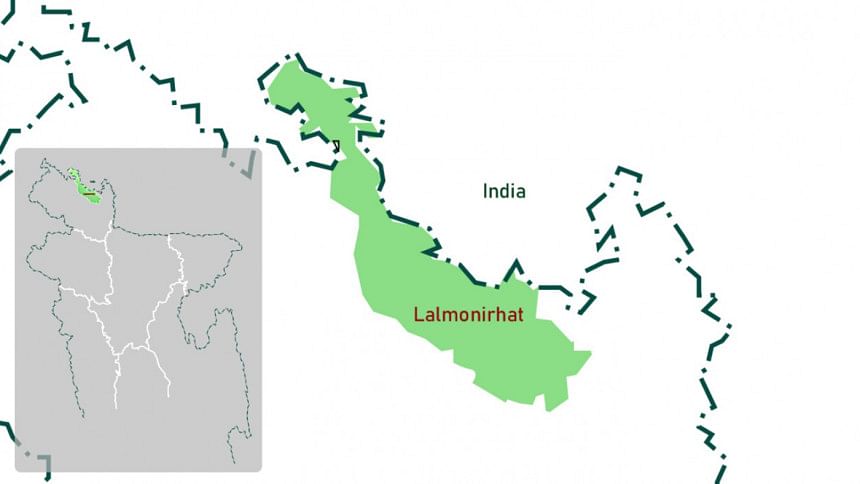 A man was beaten and burnt to death by a mob on Burimari Union Parishad premises on allegations of hurting religious sentiment in the district's Patgram upazila yesterday evening.
The deceased was identified as Shahidunnabi Jewel, aged around 50, a former employee of Rangpur Cantonment Public School. He was from Rangpur town and had allegedly been suffering from a mental condition, Deputy Commissioner of Lalmonirhat Abu Jafar told The Daily Star.
The mob also beat up another person, named Sultan Jubaer Abbas, leaving him wounded. He was in police custody when this report was filed at 11:45pm.
Several people, including three UP members, who tried to stop the mob were injured.
Jewel and Abbas came to Burimari from Rangpur on a motorbike and offered Asr prayers at the mosque, local administration sources said.
"Law enforcers have been deployed in the area to avert any untoward situation. I am now on the spot, and can let you know the details later," the DC told The Daily Star.
Video clips and photographs of the charred body of the victim went viral on social media after 9:00pm.
Burimari Union Parishad Chairman Abu Sayeed Newaz Nishat told The Daily Star that two persons came to Burimari Jam-e Masjid and told the imam that "JMB militants were there".
They wanted to check the bookshelf inside the mosque. Locals found that "the sanctity of the Holy Quran was not being maintained" while the two were browsing through the books. Incensed, they detained the two, Newaz told The Daily Star.
Then, Hafizul Islam, member of ward no-1 of the union, took them to the nearby Union Parishad Council Bhaban and kept them confined there.
Later, as words spread through the locality, hundreds of people gathered there.
"We tried to keep them [the two] in our custody. But the mob stormed the building and snatched one of them," he said, adding that police managed to keep the other in their custody.
After taking him away from the union parishad building, people beat him up and set him on fire on the main road of Burimari Bazar, he added.
They also torched the union parishad building and vandalised the National Bank office and some other nearby establishments.
Three union parishad members and several others suffered injuries while trying to pacify the situation, Hafizul said, adding that at one stage, Patgram UNO, the upazila chairman, and the OC came to the spot but could not bring the situation under control.
Patgram Upazila Parishad Chairman Ruhul Amin Babul told The Daily Star, "We -- me, the UNO, and an engineer -- went to a nearby area for some official work and came to know about the incident. We found a huge number of people there. But the presence of police was too thin to bring the situation under control."
Contacted, Patgram Upazila Nirbahi Officer Kamrun Nahar declined to make any comment.