JS goes into budget session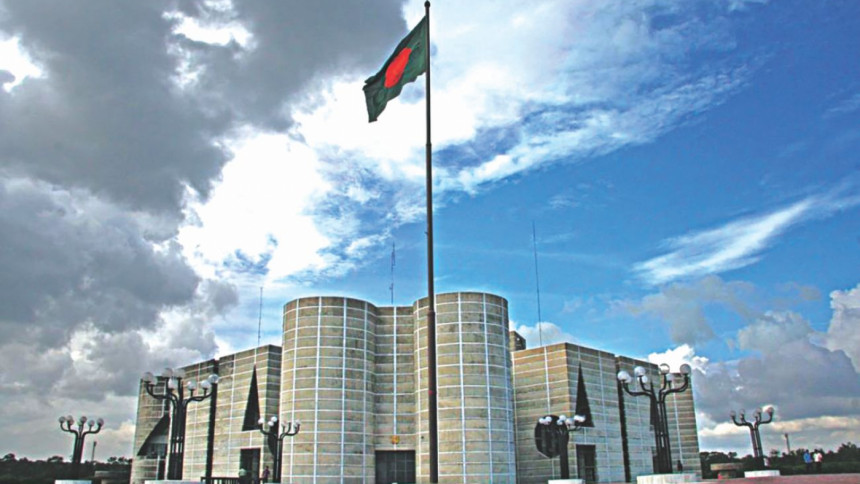 The first budget session of the 11th parliament that began this afternoon will continue till July 11.
The decision came at the meeting of the Business Advisory Committee of the House held at Jatiya Sangsad complex with Speaker Shirin Sharmin Chaudhury in the chair.
After the beginning of the session, Speaker Shirin Sharmin Chaudhury nominated the names of panel chairmen who will conduct the house proceedings in chronological order in absence of the speaker and deputy speaker.
The panel chairmen are Rafiqul Islam, AB Tajul Islam, Habibe Mollat, Kazi Firoz Rashid and Meher Afroz Chumki MPs.
According to the decision of the BAC, the budget session will begin around 3:00pm every day and the session will continue on the weekly holidays on June 22 and 29.
Discussion on the supplementary budget for 2018-19 fiscal will be passed on June 17 after the discussion on June 16, according to the parliamentary secretary source.
The national budget for 2019-20 fiscal will be placed in the House by Finance Minister AHM Mustafa Kamal on June 13.
On May 13, President Abdul Hamid convened the budget session exercising the power bestowed upon him as per clause (1) of article 72 of the constitution.