'Joy Bangla' was only slogan during Liberation War: HC
The HC says while hearing a plea on why 'Joy Bangla' should not be declared as national slogan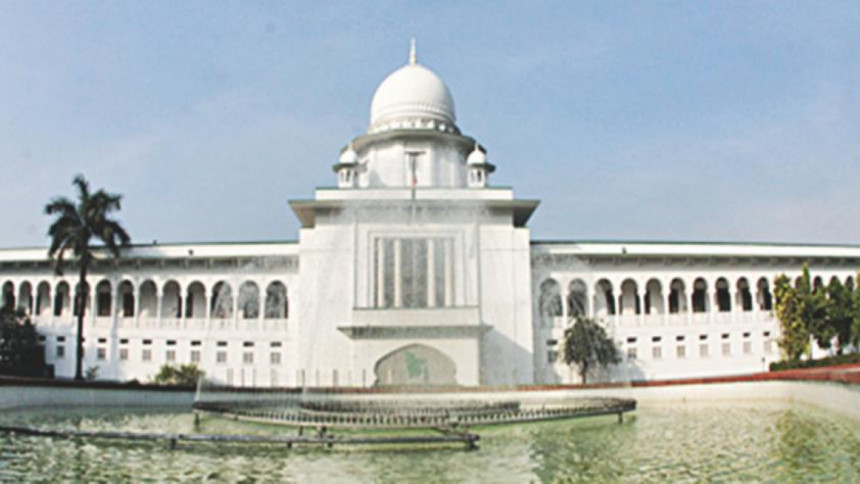 A High Court bench today observed that "Joy Bangla" was the only slogan at home and abroad during the Liberation War of Bangladesh in 1971.
Even, some poets, litterateurs and intellectuals of the then West Pakistan had chanted slogan as "Joy Bangla" and therefore, they were arrested and sent to jail in 1971, the HC bench of Justice FRM Nazmul Ahasan and Justice KM Kamrul Kader said during hearing a rule on this issue.
The bench said when the Pakistan occupation force shot the freedom fighters to death during the Liberation War, the freedom fighters embraced death chanting "Joy Bangla" slogan.      
Deputy Attorney General Abdullah-Al-Mahmud Bashar supported the rule and told the court that Bangabandhu Sheikh Mujibur Rahman had finished his historic March 7 speech chanting "Joy Bangla" which is now a part of the constitution of the state.
After concluding today's proceedings on the rule, the HC bench fixed tomorrow for resuming hearing on the issue.  
Following a writ petition Supreme Court lawyer Bashir Ahmed, the another HC bench on December 4, 2017 issued the rule asking the government to explain as to why "Joy Bangla" should not be declared as the national slogan.
In the petition, Advocate Bashir said "Joy Bangla" was the slogan of freedom fighters and all the people of Bangladesh during the Liberation War in 1971.
"Joy Bangla was the slogan of our independence and national unity and therefore it should remain as the national slogan as a symbol of national spirit and patriotism," he said in the petition.
Bashir Ahmed appeared for himself.