Jobless in Covid-19 pandemic, homeless in flood
Over 1.25 lakh people marooned in Sirajganj, many waiting for relief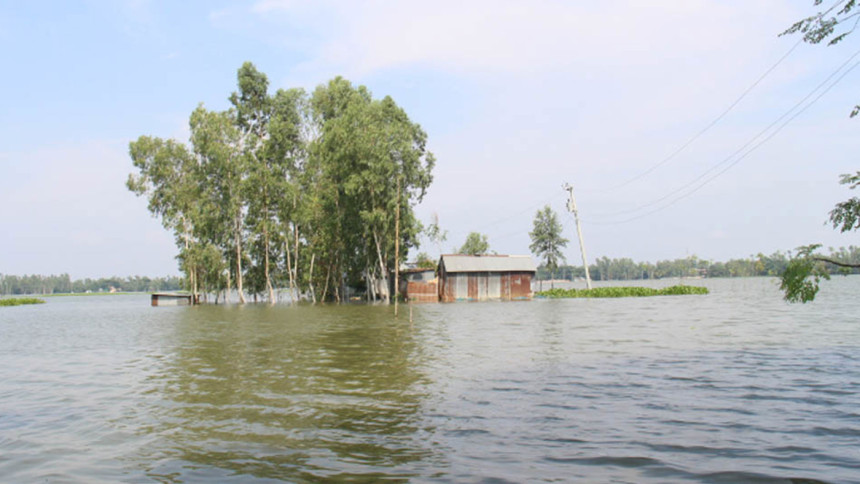 "The coronavirus earlier closed our earning, and now flood has made us homeless," said Mukti Khatun of Shuvogachha village in Sirajganj's Kazipur upazila.
Mukti's husband Rejaul Karim, a footpath vendor, had to close his trade due to the countrywide shutdown over three months ago. After relaxing of the shutdown, he tried to resume his work but the recent flood forced the poor family to take shelter on an embankment.
"The double blow has made our lives miserable. Now my husband catches fish in floodwater and sells it for buying some rice and vegetables," Mukti said.
Handloom weaver Md Rafikul Islam of Boyrabari village in Sirajganj's Belkuchi upazila is experiencing even more trouble as he along with his five-member family has to stay at their flooded house to guard their handloom settings in the house.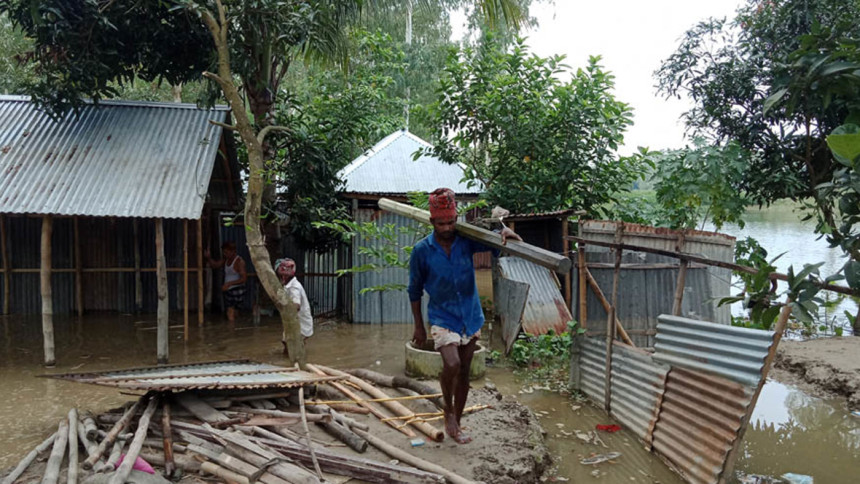 "I could not sell handloom cloths in last three months due to the shutdown for Covid-19 pandemic. Now the flood has added to our misery. We can hardly take two meals a day," said Rafikul.
A large number of the flood-hit people are now waiting for government relief.
"We are struggling for the last few months, having no work and no income due to coronavirus. And the flood came a bit early this year, adding to our trouble. We want relief for survival," said Hamida Khatun, of Boyrabari village in Sirajganj's Belkuchi upazila.
Contacted, Md Abdur Rahim, district relief and rehabilitation officer (DRRO), said over 125 tonnes of rice has already been allocated as relief for the flood-affected areas in the district.
Thirty-one unions of Sadar, Chowhali, Belkuchi, Shahzadpur and Kazipur upazilas of Sirajganj district have been flooded and 1.25 lakh people are reportedly marooned during flood in the district, he said.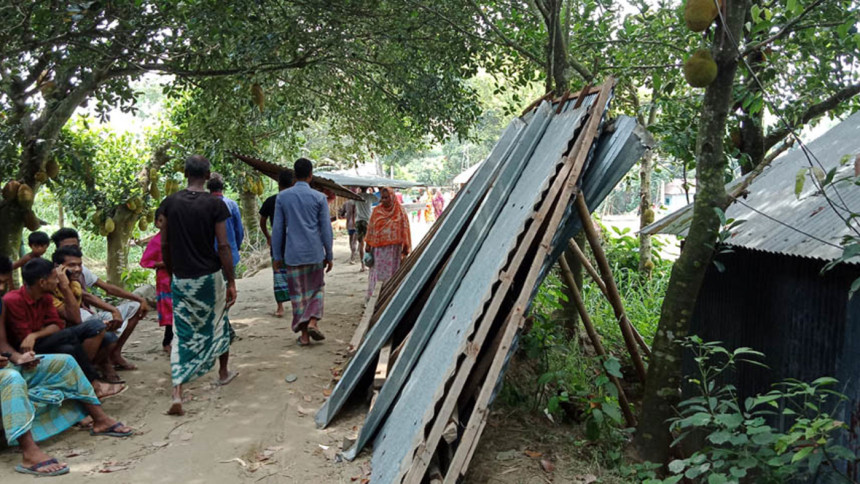 Asked about the allegation of not getting relief, the DRRO said, "The relief is being distributed according to the need, it will continue. The allocated rice will be distributed among the flood-hit people through the union parishad chairmen and members."
"We are monitoring the relief work. We will take action if anomaly is found," he added.