'India's CAA, NRC may affect Bangladesh'
Says jurist Shahdeen Malik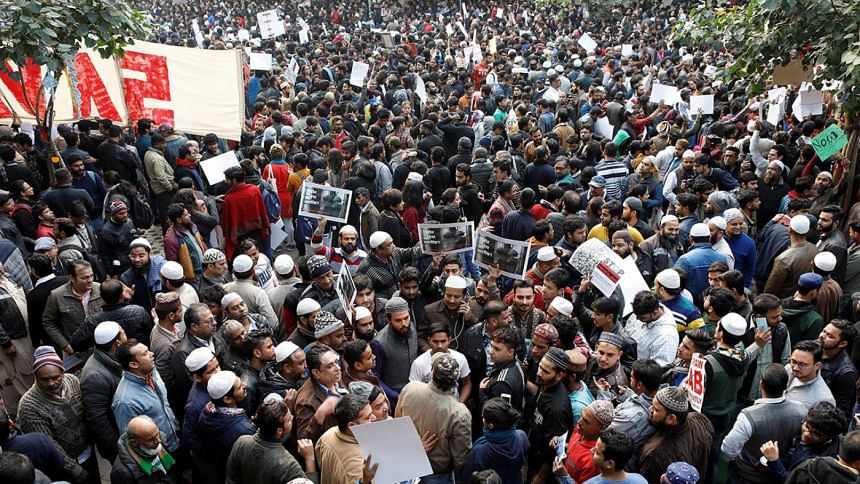 Voicing grave concern over the impact of India's National Register of Citizens and Citizenship Amendment Act, eminent jurist Shahdeen Malik today said Bangladesh should be prepared to cope up with the stresses.
The consequences of the National Register of Citizens and the Citizenship Amendment Act sparked a wide range of protest across India and that may affect Bangladesh in near future, he said while addressing a programme the National Press Club in Dhaka.
"I am not saying that we would face a great crisis…However, no one can aside from the fear," the jurist said in a dubious voice.
Taking part at the programme, Prof Tasneem Siddiqui of Dhaka University's Political Science department said the government should form a national task force with politicians from both ruling and opposition parties and experts for setting up a strategic plan to this end.
"We should be aware of the situation taking in mind that there were incidents of push-in and push-back in the past," she said.
Although the Indian Prime Minister has verbally assured that the CAA and NRC would not affect Bangladesh but people may leave India in the face of fear and try to enter Bangladesh, she added.
Bangladesh is now hosting around 12 lakh Rohingya people, moreover, in Assam, around 19 lakh Bangla speaking people have already been rejected from the NRC in the state.