Humayun Ahmed's 7th death anniversary being observed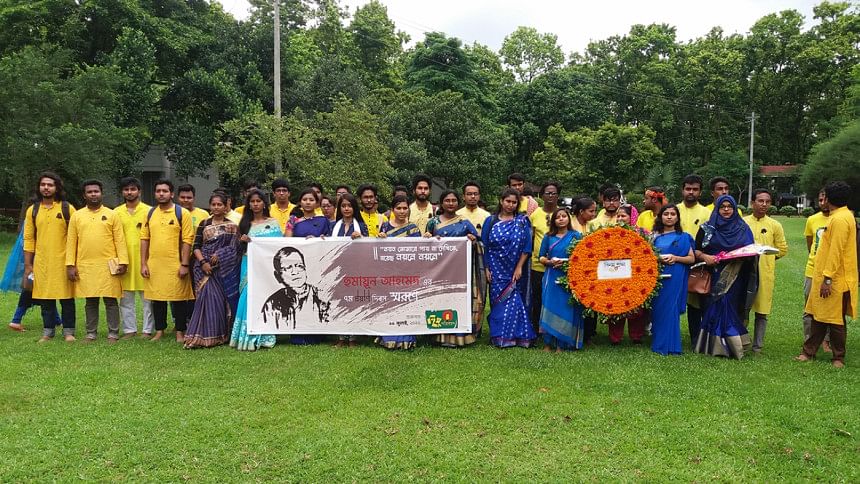 The 7th death anniversary of celebrated playwright, writer and filmmaker Humayun Ahmed is being observed today.
Family of the prominent writer and his fans are observing the day with various programmes including offering special prayers at the writer's graveyard at Nuhash Palli and holding milad and doa mahfil.
Different television channels will air various programmes highlighting the life and works of the wordsmith, UNB reports.
One of the best known authors to have graced Bangla literature, Humayun Ahmed was also a reputed playwright and  director.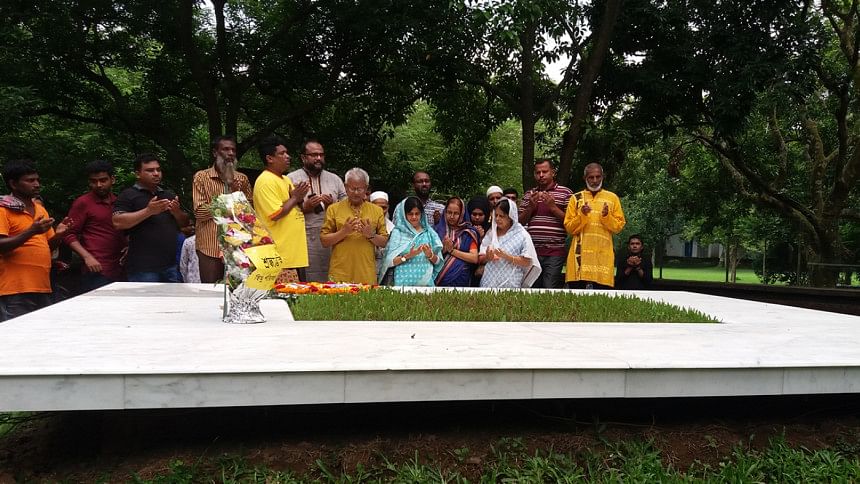 Humayun Ahmed was born in Netrakona's Mohanganj to Foyzur Rahman Ahmed and Ayesha Foyez on November 13, 1948.
The writer died of cancer at a hospital in New York on July 19, 2012.
His unmatched creative competence of story-telling won the hearts of millions. Humayun Ahmed's TV serials and telefilms also gained immense popularity among the audience, and reached new heights when processions were brought out surrounding a fictional character from his story. The fact that his directorial debut, Aguner Poroshmoni, based on his novel by the same name, won the National Film Award in eight categories, gives us a glimpse of his unmatched talent.