Hospital stuck in red tape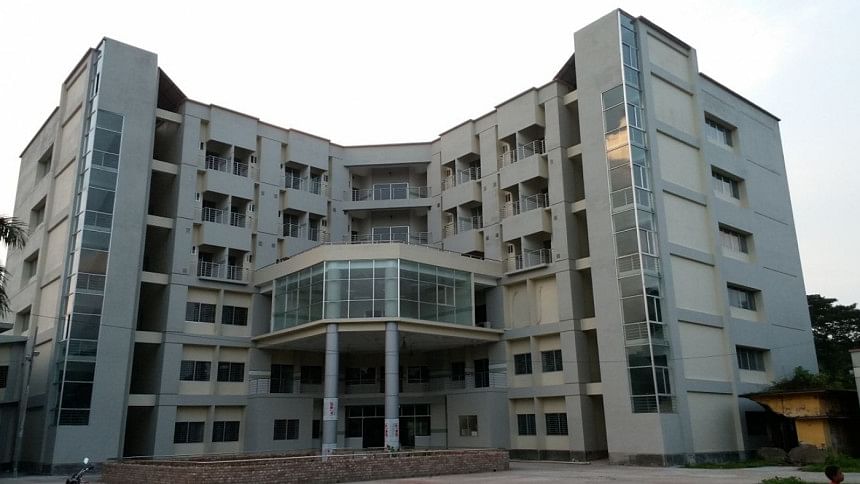 Construction of the six storied building of 250-bed hospital in the town was completed in January this year but it is yet to become operational due to bureaucratic problems.
It is not functioning because Bagerhat Public Works Department (PWD) asked the health department of the district to receive the building but the latter refused to take it showing some faults of the building, said Bagerhat PWD Executive Engineer Satinath Basak.
According to Bagerhat Health Department, in 1997, the hospital was upgraded to 100 beds from 50 beds. In 2013, it was planned to upgrade to 250 beds.
Construction of the new building started in June 2013 spending Tk 26 crore under the Health Population and Nutrition Centre Development Project.
The construction work was completed in January this year but due to bureaucratic problems, the handover of the building is pending, causing immense sufferings to treatment seekers.  
Mujibur Rahman, a retired government official of Afra village in Sadar upazila, said locals have to go to Sadar Hospital but they are not getting proper treatment there due to doctor and bed crisis.
He hopes that if the 250-bed hospital starts operation without any delay, people of the area will be relieved from the crisis.
Civil Surgeon Dr Arun Chandra Mondal said they have asked the Public Works Department to install some technical equipment of the building as soon as possible.
He said they will start it as soon as possible.
There is a arrangement of lift along with intensive care centre (ICU), CT scan, outdoor treatment, own electricity and water supply system in the newly built building, said the engineer.
In February this year, they sent a letter to the Health Department to receive the building, he said.
"They have asked us to make link- corridors.  We have made the link corridors again as per their requirement. Now they are again asking us for making special basins for operation theatres and so on.   We have asked the contractor to do that. I think the present civil surgeon will not receive it in his tenure as he will retire soon, '' said the engineer.