Hathazari madrasa students construct wall to block Ctg-Khagrachhari highway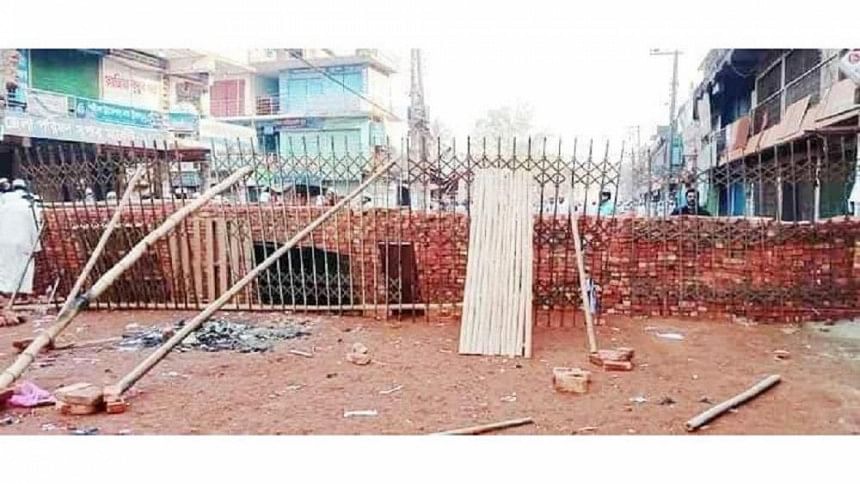 Hathazari madrasa students continue to block the Chattogram-Khagrachhari highway and have constructed a brick wall after four people were killed in a clash between Hefajat-e-Islam activists and police in Hathazari upazila yesterday.
The students of Hathazari Madrasa constructed the brick-cement wall on the highway to continue their blockade. Traffic on this road has been closed since last night. The situation remains tense in the whole area, reports our Chattogram staff correspondent from the spot.
Police had taken up position in front of Hathazari Police Station about 500 meteres away from Hathazari Madrasa. RAB and BGB members are deployed along with additional police at the spot. About four platoons of BGB members led by three magistrates have been deployed there as well, he added.
"We have held discussions with senior officials including local MP Anisul Islam Mahmud, Chattogram Range DIG Anwar Hossain and District Superintendent of Police SM Rashidul Haque. But till now have not been able to reach a solution." Hefajat-e-Islam Joint Secretary General Nasiruddin Munir told The Daily Star.