'Hajj management to be improved further in 2020'
Says state minister for religious affairs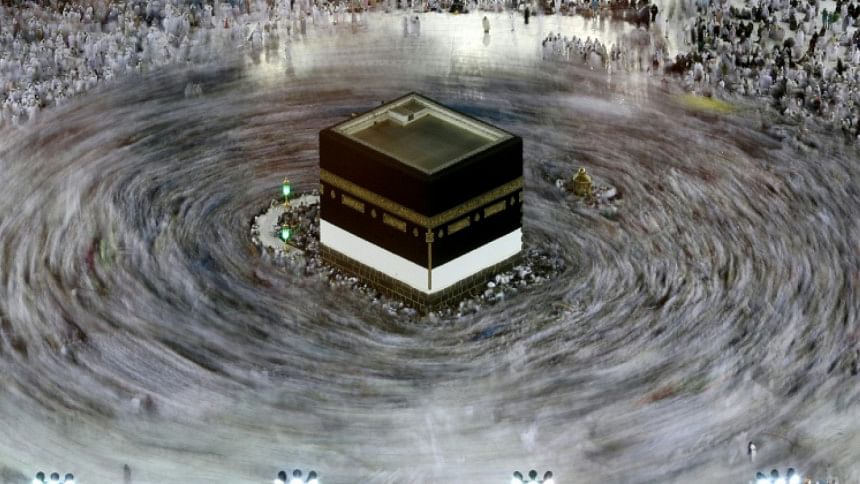 Hajj operations and its management will be improved further in next year, State Minister for Religious Affairs Sheikh Mohammad Abdullah has said. 
"The Hajj management and hajj operations will be improved further in 2020 and that's why the support from the Saudi authorities is a must," he said during a meeting with Chairman of South Asian Haji Service Agency (Moassassa) Dr Rafat Ismail Badr at its office in Makkah yesterday.
Sheikh Mohammad Abdullah called upon the Moassassa to make the Hajj pilgrimage easier for Bangladeshi Hajjis saying that they are guests of Allah.
Chairman of Moassassa Dr Rafat Ismail assured him of all-out support in this connection.
In the meeting, State Minister Abdullah emphasised on arranging the facility where Hajjis can lodge their complaints through online during Hajj.
Besides, he also underscored the need for improving the transport system.
Religious Affairs Secretary Md Anisur Rahman, Hajj official at Bangladesh Consulate in Jeddah Maksudur Rahman, Director of Ashkona Hajj Camp Saiful Islam and Civil Aviation and Tourism Secretary Mizanur Rahman, Hajj Agencies Association of Bangladesh M Shahadat Hossain Taslim, among others, were present at the meeting.