Global climate activists urge Japan to stop financing coal plant in Matarbari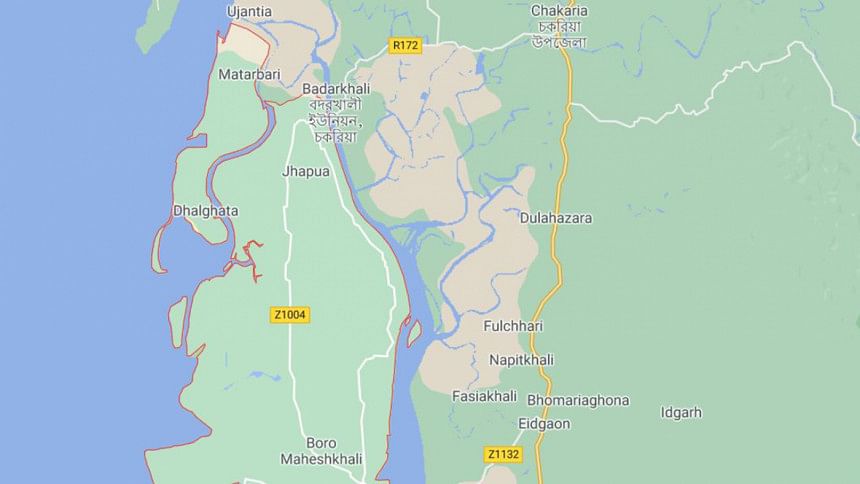 In an online rally today, climate activists across the globe urged Japan's new Prime Minister Yoshihide Suga's administration to stop financing dirty coal power plants in Bangladesh, as those would worsen the country's climate crisis and destroy communities' livelihood.
Over a hundred climate activists from Bangladesh, India, Japan, the UK, Australia, the Philippines and Germany attended the online event, which was organised as a part of the Global Call to Stop Japanese Coal Finance in Bangladesh, says a press release sent by Hasan Mehedi, member secretary of the Bangladesh Working Group on External Debt (BWGED).
Fourteen climate and environment protection groups co-organised the online rally. They are: BWGED, Bangladesh Poribesh Andolan (BAPA), Bangladesh Environmental Lawyers Association (BELA), Waterkeepers Bangladesh, Center for Environment and Participatory Research (CEPR), Change Initiative (CI), Songshoptaque, 350.org, Japan Center for Sustainable Environment and Society (JACSES), Asian Peoples Movement on Debt and Development (APMDD), INSAF (Indian Social Action Forum), Growthwatch, Phulbari Solidarity Group and Urgewald.
At the online rally, activists demanded Sumitomo corporation -- co-sponsor and Engineering Procurement Construction (EPC) contractor of phase 1 -- and other Japanese companies immediately announce their withdrawal from the Matarbari Phase 2 project and address the issues around compensation and livelihood restoration for affected communities of Matarbari due to Phase 1's development works.
They chanted in Bengali, English and Japanese, urging to stop investment in dirty coal energy in Matarbari. They demanded investments in clean renewable energy instead.
A 1,200 megawatt coal-fired power plant is now under-construction in Matarbari of Cox's Bazar district, financed by the Japan International Cooperation Agency (JICA) and implemented by Coal Power Generation Company Bangladesh Limited (CPGCBL).
Although only 30 percent of the project has been completed so far, Japanese companies and financial institutions are proposing to build another 1,200mw power plant in Matarbari (Phase 2). The government has reportedly requested JICA to provide loan assistance to build Matarbari phase 2 project.
Requesting to pay heed to the affected communities in Matarbari, the climate groups welcomed any dialogue with the entities involved with the project.
Considering the climate impact on the vulnerable communities of the country, they urged the Japanese administration and companies to finance renewable energy as there is potential for renewable energy to be a cheaper alternative to dirty coal.