Food crisis grips communities in remote Bandarban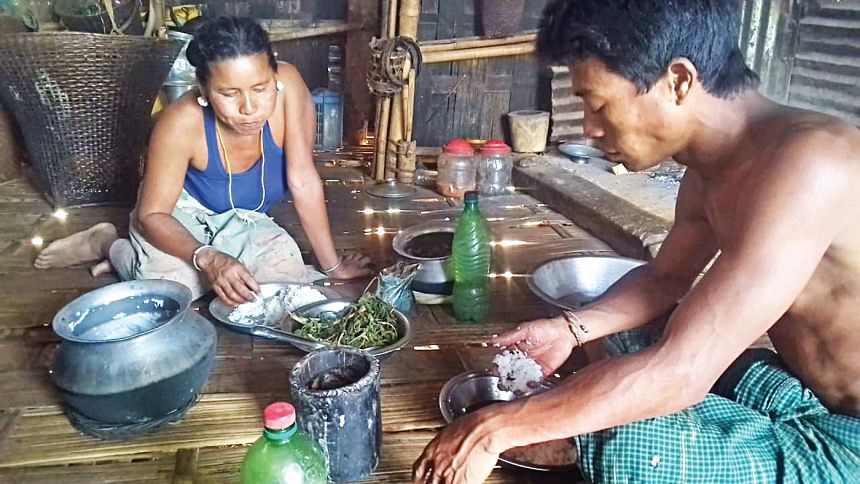 In Chong Mro, a Jhum farmer of remote Langkom Mro Para under Lama upazila of Bandarban, is worried about arranging food for his family as their earning virtually stopped during the ongoing lockdown imposed to check the spread of novel coronavirus.
"I got only 150 kg of rice from my field in last August which lasted till November. From then on, I managed daily meals for my family by selling banana and other fruits of my garden," said In Chong, father of two children, aged eight and ten.
"But we are eating only wild spinach with rice for the last one month as we couldn't go outside due to corona disease," he added.
Menrao Mro and Chong Rao Mro of the area are also in the same boat.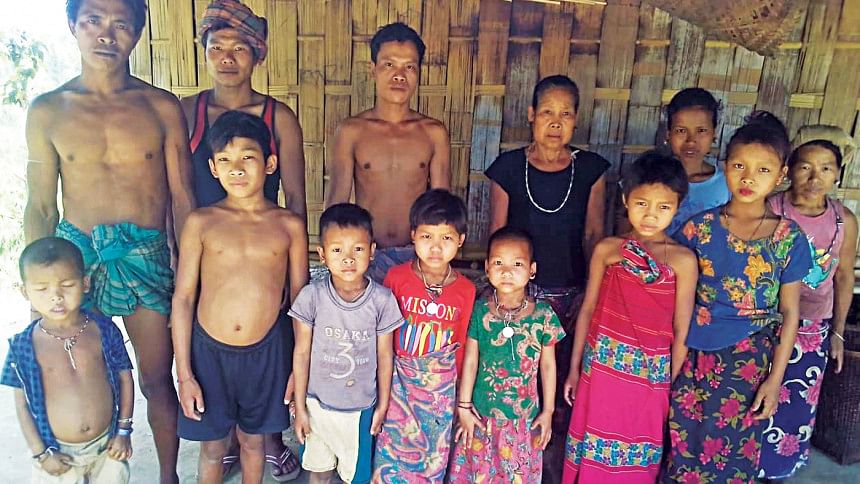 "I don't know from where I will get food for my five-member family including
three children," Menrao said.
"I am worried as I don't know how I will feed my family as the food at my home will barely last a day," said Chong Rao Mro.
"Ten of the fifteen families living in Langkom Mro Para are facing serious food shortage," said Langkom Mro, karbari (chief) of the Para.
"We locked our Para (neighbourhood) with khasur (bamboo-made barrier) when we heard about the outbreak of corona disease in our country. But we didn't get any relief from government or non-government organization while villagers are badly suffering due to food shortage," he said.
Reng Yian Mro, karbari of Dekichhara Natun Para, said most of the families of our Para are suffering from food shortage as the neighbourhood is closed with khasur.
"After putting the khasur, no one goes outside from the Para and nobody is allowed to enter inside the para, said Sing Young Mro, leader of the Mro community.
Contacted, Nur-E-Jannat, upazila nirbahi officer of Lama, said, "I have
directed the local public representatives to give priority to remote Mro people while distributing relief as they are facing serious crisis."
Faridul Alom, chairman of Sarai union parishad of Lama upazila, said, "We are distributing food to the remote areas but it is not possible to give food to everyone as we didn't get enough relief. I will tell the ward member to collect information about the most needy ones."
Jamal Uddin, ward member of the area, said, "Around 1300 families live in my ward while I got relief only for 142 families."
Similar situations are prevailing in many remote areas of Alikadom, Thanchi, Ruma, Rowangchhari and Naikhongchhari upazilas of Bandarban.