Female lawyer murder: Three arrestees put on remand in Moulvibazar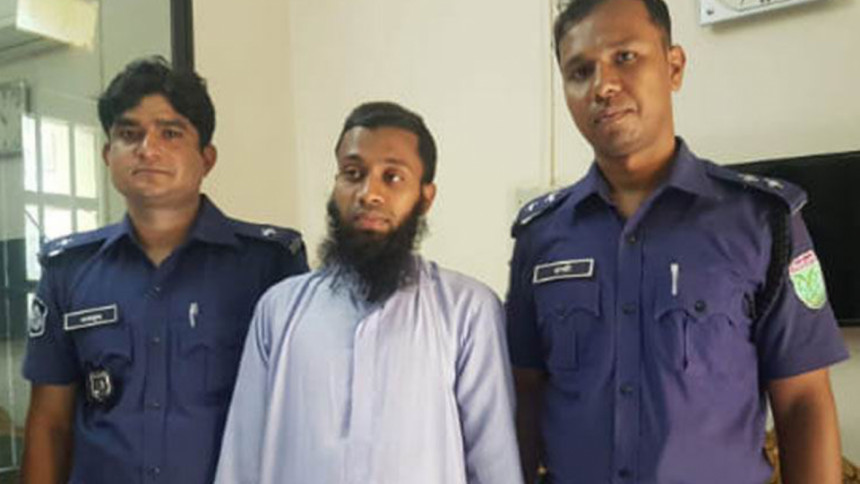 A court in Barlekha upazila yesterday granted a 10-day remand for imam Tanvir Alam while his wife and mother-in-law were placed on an eight-day remand in female lawyer Abida Sultana murder case.
Senior Judicial Magistrate Haridas Kumar granted the remand when the trio were produced before his court in the afternoon.
Police recovered the body of Abida, 35, from her father's house in Barlekha upazila early Monday.
The victim was a member of Moulvibazar Bar Association and lived in Moulvibazar town with her husband Shariful Islam, said Yasinul Huque, officer-in-charge (OC) of Barlekha Police Station.
Shariful yesterday filed the case with the police station, accusing some named and unnamed people.
The named accused are Tanvir, a tenant of the house, his brother Afsar Alam, wife Halima Sadia and mother-in-law Nahar Begum. Tanvir was an imam of a local mosque.
Tanvir, his wife and mother-in-law were arrested on Monday, said the OC, adding that they were raiding different areas to arrest the other accused in the case.
Informed by family members, police went to the house at Madhabgul village and recovered the body, which bore multiple stab wounds, from a room that was locked from outside around 2:30am on Monday.
The victim's sister Sajida Sultana said Abida came to their house in Beanibazar upazila on Friday.
On Sunday morning, Abida told her that she urgently needed to visit their Barlekha house and from there she would go to her home in Moulvibazar town, Sajida said.
Abida was the eldest among the three siblings and used to collect the rent of their house that was rented out to Tanvir's family, Sajida said, adding that there was also a room in the house only for their family members.
"I called Abida in the afternoon just to check if she had reached home safely but found her phone was switched off," said Sajida.
"Later, we went to our Barlekha house and found that our room was locked from outside. We then informed the police and they recovered the body," said Sajida.
The body was sent to Moulvibazar Sadar Hospital for an autopsy, said the OC.