Faridpur BSMMCH cancer unit not ready in 10 years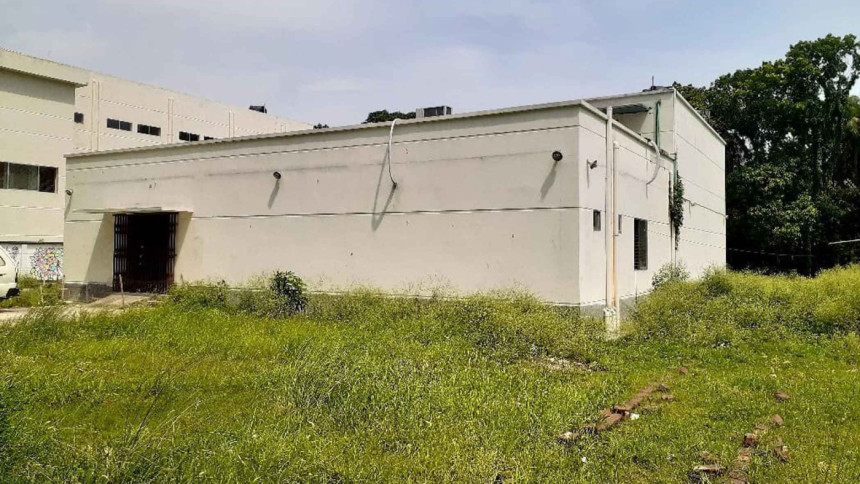 Without allocation of necessary work force and a full set of equipment, the cancer unit at Bangabandhu Sheikh Mujib Medical College Hospital (BSMMCH) in Faridpur remains useless for cancer patients in the region.
The plan to build a comprehensive cancer unit for BSMMCH was initiated in fiscal year 2011-12. But all that was done in the past ten years was construction of a separate building to the south of the hospital building and procurement of a piece of equipment for Tk 14 crore.
Located in Harokandi area of Faridpur town, BSMMCH was previously known as Faridpur Medical College Hospital, which was established in 1992.
In fiscal year 2011-12, about 20 years after its establishment, an initiative was taken to set up a cancer unit at the hospital under a five-year project titled 'Establishment of Faridpur Medical College and Hospital'.
During a recent visit to BSMMCH, it appeared that the grass around the unused cancer unit, constructed by the Public Works Department, might not have been mown in a long time.
Shamsur Rahman, head clerk of BSMMCH, said that as part of the five-year project, a 'linear accelerator' machine was bought for the cancer unit at a cost of Tk 14 crore in 2016.
However, the equipment could not be made operational without other equipment required to operate it.
A 'CT simulator' was also procured, but it is till at the central office of the Department of Health Engineering as the cancer building of BSMMCH is not fully ready yet, Shamsur added.
Monaim Mollah, assistant professor of cancer department at BSMMC, said at least 20 people including doctors, nurses and word boys would be needed to run the cancer unit.
But "there's no doctor or even another employee [at the unit] except myself. I have been working in this department since 2016. It isn't possible to run the unit without necessity equipment and manpower."
Contacted, BSMMCH Superintendent Saifur Rahman said, "We sent letters to the higher authorities multiple times, requesting necessary equipment and manpower. But we got nothing for the cancer unit yet."