Durga Puja begins amid tightened security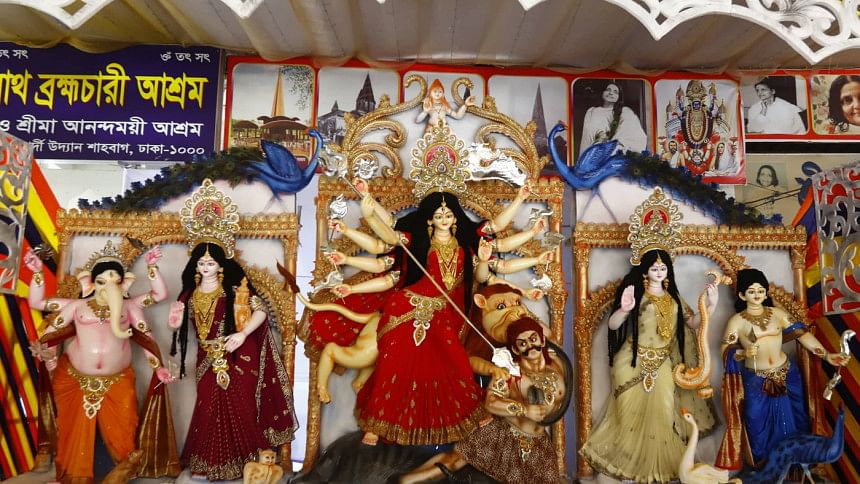 Durga Puja, the biggest religious festival of the Hindu community, began today with the incarnation (Bodhon) of the Goddess Durga at different temples across the country including capital Dhaka.
The five-day religious festival will come to an end with the immersion of idols of goddess Durga in nearby rivers and other water bodies on October 8.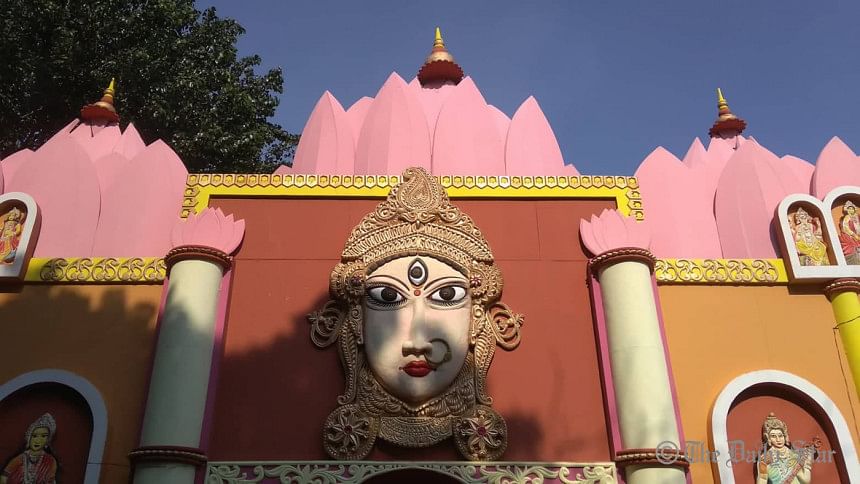 he Mahasaptami puja will be held on Saturday while Mahashtami, Kumari Puja and Sandhi Puja on Sunday, Mahanabami puja on Monday and Biyoya Dashami on Tuesday, according to Bangladesh Puja Udjapan Parishad.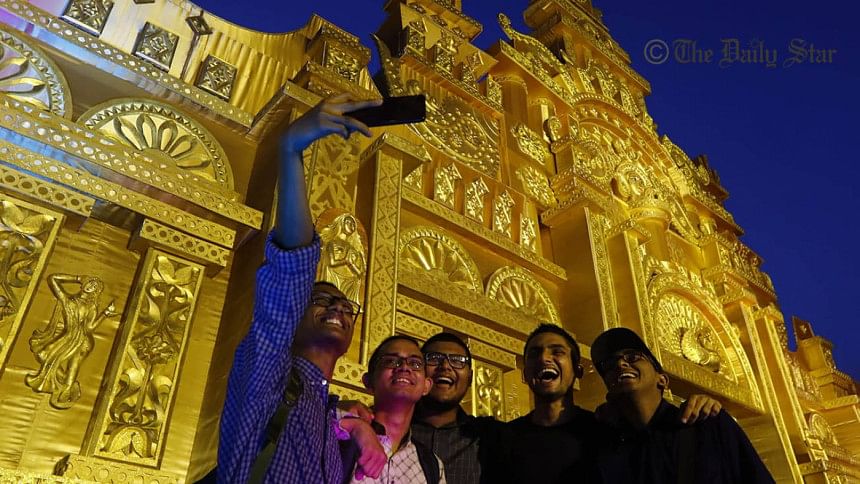 Recitation of the verses from the Holy Chandi and blowing of conch shells (Shankha) and beating of drums will be heard from temples and pandals in the city and elsewhere throughout the day.
Adequate security measures have been taken for smooth celebrations of the festival.
Additional members of police, Ansar, Rapid Action Battalion and other law enforcement agencies have been deployed in puja mandaps to ensure a full-proof security.
This year, Durga Puja will be celebrated at 31,398 permanent and temporary puja mandaps across the country, said the parishad.
The number of Puja mandaps this year has increased by 483 from last year's 30,915.
According to the parishad, Durga Puja is being arranged at 237 mandaps in the capital, while the number of mandaps was 234 last year.
In the city, a largest number of devotees have already started thronging different mandaps including Dhakeshwari National Temple, Ramkrishna Mission and Math, Kalabagan, Banani, Shakhari Bazar, and Dhaka University Jagannath Hall.
Closed-circuit television cameras (CCTVs), archways and metal detectors have been installed at all puja mandaps to avert any untoward incident.