A 'doctor', a miscarriage and a decade-old lie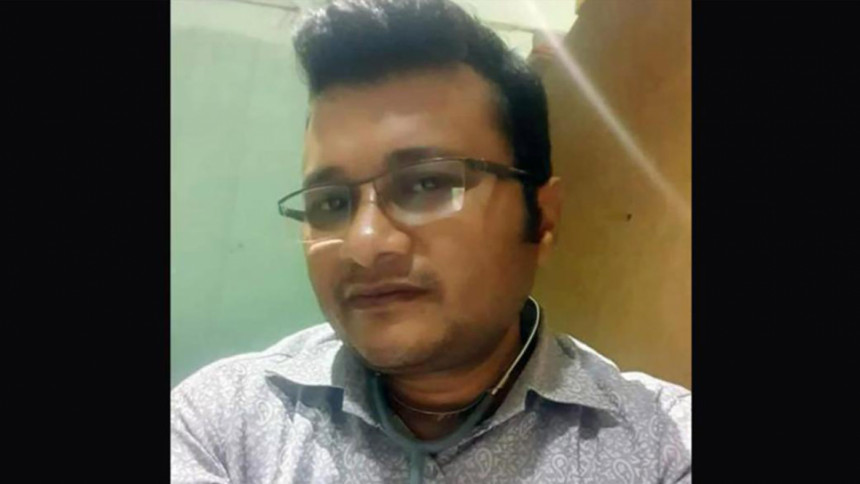 For 15 years, Pramad Chakrabarti offered treatment to pregnant women and children in Manikganj district.
His credentials inspired confidence. The name on his business card ended with MBBS, PGT (surgery). He was also a medical officer of Bangladesh Medical College Hospital.
But for 15 years, Pramad Chakrabarti had lied.
And it took the death of an unborn child for Pramad's lies to finally catch up with him.
It all unraveled when the so-called doctor's credentials led one Rana to take his pregnant wife Fatima* to Pranab. As she started taking Pramad's medical advice, Fatima began to fall ill, Rana told this correspondent. 
Worried, Fatima consulted another doctor. Then another doctor. Then another. And they all said the same thing: Pramad had been giving her wrong and harmful advice. His treatment was also wrong, Rana quoted the doctors as saying.
Fatima then had a miscarriage and news soon spread in Manikganj medical circles about the man who had been pretending to be a doctor with apparent immunity for all these years.
Afterwards, Rana filed a case with the Directorate of National Consumer Rights Protection (DNCRP) on July 2. He also filed a complaint with Manikganj Sadar Police Station on July 7.
In the police complaint -- a copy of which The Daily Star has obtained -- Rana brought up allegations against Pramad of being a bogus doctor. He also said Pramad, claiming to be a gynecologist, would also ask for "sexual favours from female clients and blackmail them."
Pramad's dubious life choices came to light when consumer rights protection officials yesterday fined the fake physician Tk two lakh for practicing without having any credentials.
Based on the complaint, Asaduzzaman Rumel, assistant director of DNCRP in Manikganj, summoned Pramad and fined him Tk two lakh.
Rumel told reporters that Pramad confessed that he used to tell people he had an MBBS degree and worked at Bangladesh Medical College Hospital.
He lured patients by deploying a number of brokers in the area, the DNCRP official said.
Pramad used to practice at different private clinics and pharmacies in Manikganj area and sometimes performed operations in different private hospitals, Rumel said.
"We went on the move as a victim filed a complaint against the doctor with our office," Rumel said, adding that Pramad failed to show any papers in support of his degree. 
He has been cheating people for the last 15 years, Rumel said.
Meanwhile, police today said a case has been filed against the doctor and the matter is being investigated.
Rakibuzzaman, officer-in-charge of Manikganj Sadar Police Station, said, "We are investigating whether he had been cheating people or not. The other allegations [of sexual harassment and blackmail] are of cases which happened in Savar which is beyond our jurisdiction," he said, adding no other victim had come forward so far.