Mymensingh train service resumes after derailment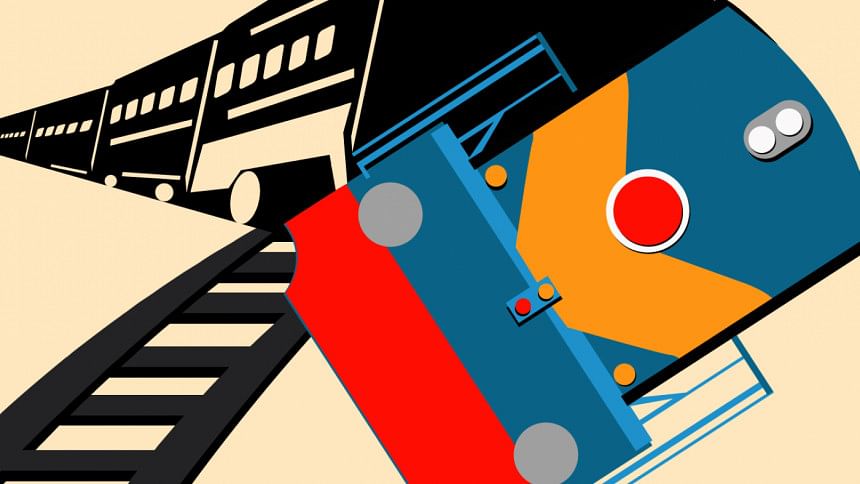 Rail communication of Mymensingh with Dhaka and Chattogram resumed this evening ten hours after derailment of a local train in Kishoreganj Sadar upazila.
The locomotive of the Mymensingh-bound train from Kishoreganj's Bhairab veered off the tracks near Kishoreganj Railway Station around 9:00am, said Abdur Rahman Biswash, officer-in-charge of Government Railway Police (GRP) in Kishoreganj.
The derailment had halted train services on the Mymensingh-Dhaka-Chattogram route, our Mymensingh correspondent reports quoting the police official.
A relief train from Akhaura of Brahmanbaria went to the scene to salvage the derailed train and after trying for hours the rail communication was resumed around 7:30pm, the police official added.
Meanwhile, Kishoreganj-bound train Probhati Express which was stuck at Gochihata Railway Station and a Chattogram-bound train Nasirabad Express from Mymensingh which was waiting at Ishwarganj Railway Station following the derailment started for their respective destination after communications resumed, our correspondent reports.