Dead dolphin recovered from Bhola river shoal near Sundarbans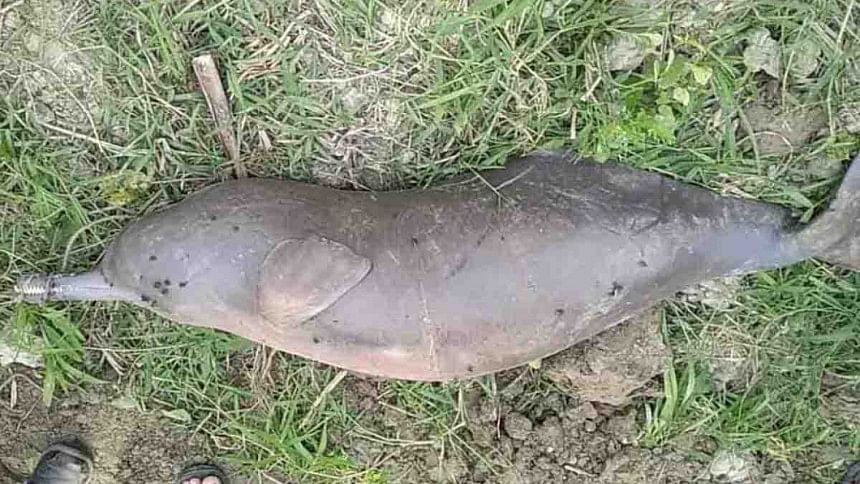 The forest department has recovered a dead dolphin from a shoal of Bhola River adjacent to the Sundarbans.
The dolphin, about four feet long and two feet ten inches wide, was rescued from the shoal within Sharankhola Range of East Forest Division of the Sundarbans on Thursday afternoon.  
Later, after various procedures, the dolphin was buried in the forest under Sharankhola Range.
Md Joynal Abedin, assistant conservator of forests (ACF) of Sharankhola Range, said the forest rangers recovered the dolphin from the bank of the Bhola River after being informed by a trawler driver named Ferdous Malo.
The death of the dolphin is primarily believed to be a natural one.