Cabinet agrees to no quota in public services for 8th grade and above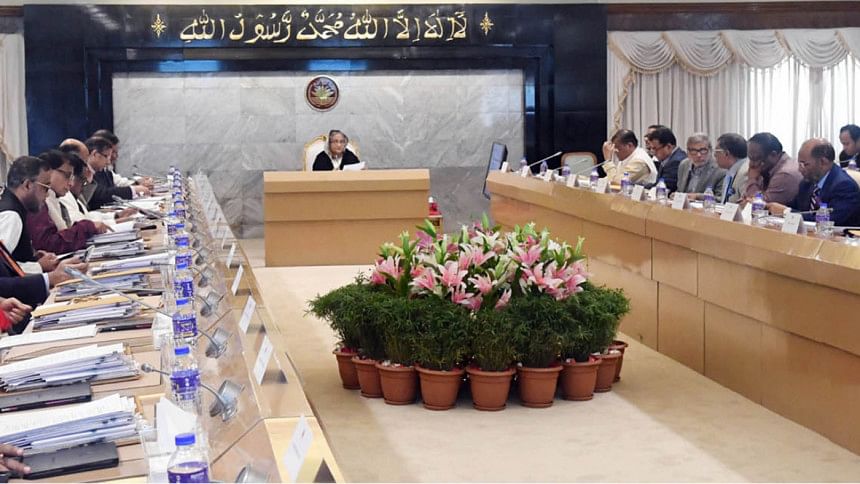 The cabinet division in principle today approved that there will be no quota system in public services for 8th grade and above.
According to the existing circular, there is no quota system for class-I and class-II jobs in the civil services.   
Cabinet Secretary Khandker Anwarul Islam briefed the media at the Secretariat after the meeting was held at Prime Minister's Office. PM Sheikh Hasina chaired the weekly cabinet meeting.
The cabinet division gave the final approval to clear the government's circular published earlier in this regard, the cabinet secretary said at the press conference.
He said Bangladesh Public Service Commission goes for direct recruitment in some posts for 8th grade and above, except 9th, 10th and 13th grades.
But according to the previous circular, it was not made clear what will happen for the 8th grade and above and thus the circular needed to be amended, he said.
In February last year, a large number of students of public universities and jobseekers, launched a movement demanding reforms to the quota system in public services.
Later, the movement intensified in April when students across the country took to the streets and blocked key points in the capital and roads and highways elsewhere.
In the wake of mass protests, Prime Minister Sheikh Hasina on April 11 in the same year, announced in parliament that the quota system would be scrapped.