Countrywide Reactions to Aug 21 Case Verdict
AL boisterous, BNP no-show
3 hurt in crude bomb blast in Bogura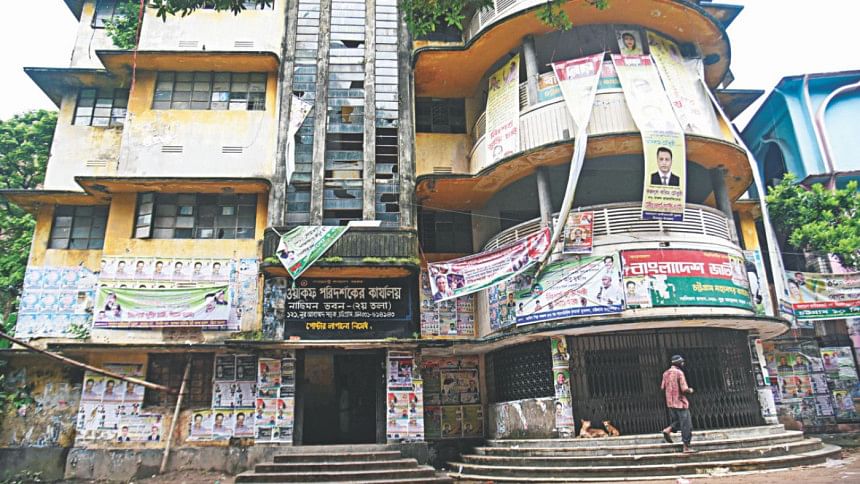 Petrol bomb attack on a passenger bus, vandalism of vehicles and crude bomb explosions took place in Bogura and Narayanganj following announcement of August 21 grenade attack case yesterday noon.
Apart from these incidents, Awami League men yesterday brought out separate processions in a number of districts following the much-talked about verdict -- in which 19 people were sentenced to death and 19 others were given life imprisonment, including Tarique Rahman. 
In Bogura, three bus passengers suffered injuries in a petrol bomb blast on Dhaka-Bogura highway at Sajapur under Shahjahanpur upazila.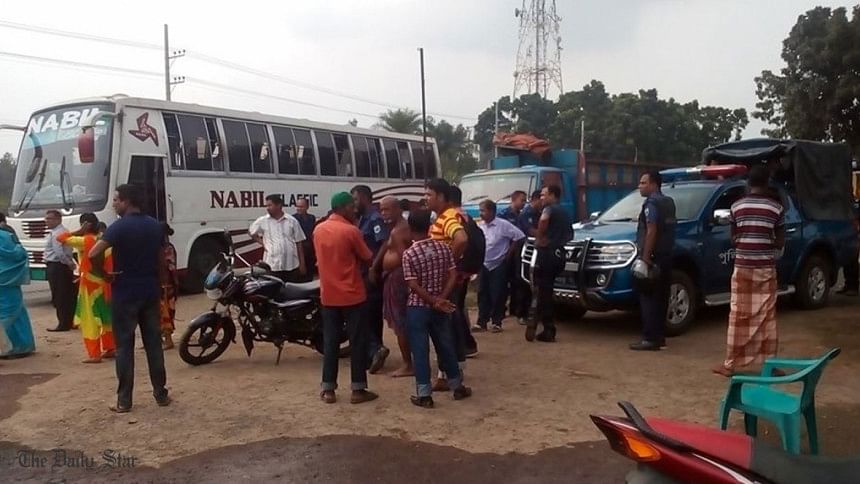 The injured were identified Anjuman-ara Begum, 50; Monira Begum, 40; and Shamima Akter, 27. They were released after being given first aid at Bogura Mohammad Ali Hospital.
Latiful Islam, officer-in-charge of Shahjahanpur Police Station, told The Daily Star that BNP and Jamaat-e-Islami men allegedly carried out the attack.
"They hurled a petrol bomb on the Dhaka-bound Nabil Paribahan bus from Nilphamari around 1:00pm," said the OC.
The police official also said a patrol team of police chased down and arrested local Jubo Dal leader Nur Mohammad over the incident.
Elsewhere, several crude bombs were exploded at Bangabandhu Road, Fatullah and Signboard area in Narayanganj after announcement of the verdict, police said.
A group of "BNP" men vandalised a CNG auto-rickshaw and a battery-run three-wheeler in Bhuigor area. Charged by police, they left the scene exploding crude bombs, Golam Mostafa, an inspector of Fatullah Police Station, said.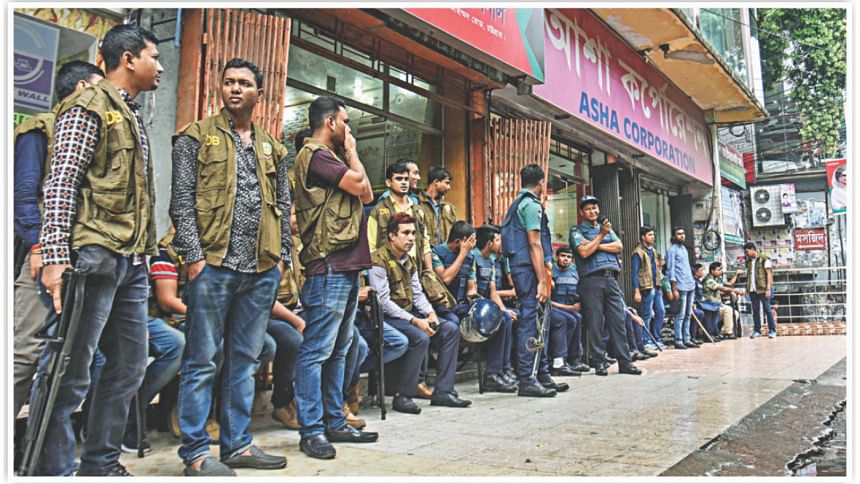 Police said law enforcement agencies later detained 13 BNP men from different parts of Narayanganj and recovered 14 crude bombs from them.
In Barishal, police arrested three BNP men from Band Road area, while a group of BNP men brought out a procession protesting the verdict.
In Gazipur, AL and its associate organisations brought out a procession demanding death penalty of Tarique Rahman. Gazipur City Corporation Mayor Jahangir Alam led the procession.
In Khagrachhari, local AL men also brought out a procession welcoming the verdict.
CTG AL HAILS VERDICT, BNP OFF THE STREETS
Leaders and activists of Awami League and its associate wings of Chattogram hailed the verdict, while BNP men remained off the streets yesterday.
Chattogram Metropolitan Police (CMP) beefed up security across the city to prevent any untoward incident.
AL and BCL men took position at 17 strategic points, including Agrabad, Dewanhat, and GEC intersection.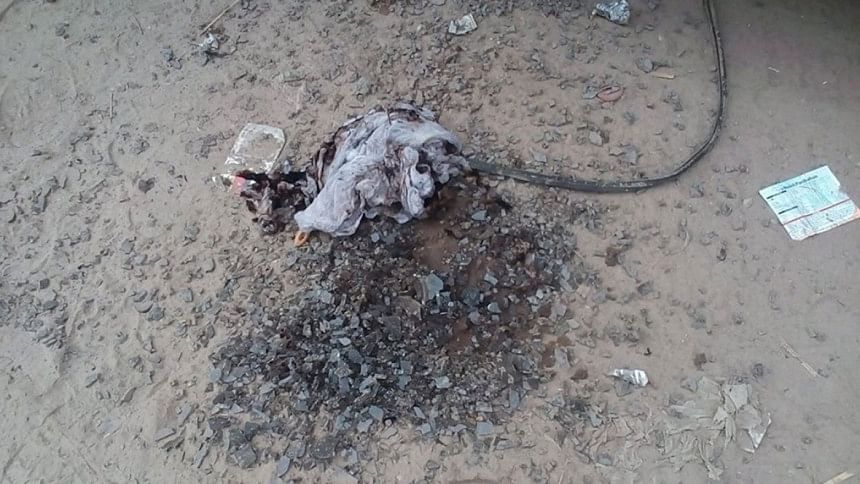 Senior leaders of AL visited the spots, and later held a rally at AL party office at Darul Fazal Market area, where they hailed the verdict and demanded its immediate execution.
Addressing the rally, AL's city unit General Secretary and Chattogram City Corporation (CCC) Mayor AJM Nasir Uddin said the criminals of August 21 grenade attack have faced the same fate of the killers of Bangabandhu and war criminals.
AL city unit acting president Mahtab Uddin Chowdhury, vice president Ibrahim Hossen Chowdhury Babul, joint general secretary MA Rasid were present, among others.
AL and BCL units brought out processions at different areas of the city while pro-AL lawyers also brought out a procession at court building premises.
Police kept the BNP office of Nasiman Bhaban at Kazir Dewri area cordoned off since morning, and no BNP leaders or activists were found there. The party office was found locked from inside while visiting the office at around 1:00pm.
Additional Deputy Commissioner (ADC) (South) Shah Md Abdur Rauf of CMP said additional policemen were deployed in front of the office to fend off any subversive activities over the verdict.
[Our Chattogram, Bogura, Narayanganj, Barishal and Khagrachhari correspondents contributed to the report.]