Assaulted UNO Wahida's surgery successful, but condition still 'critical'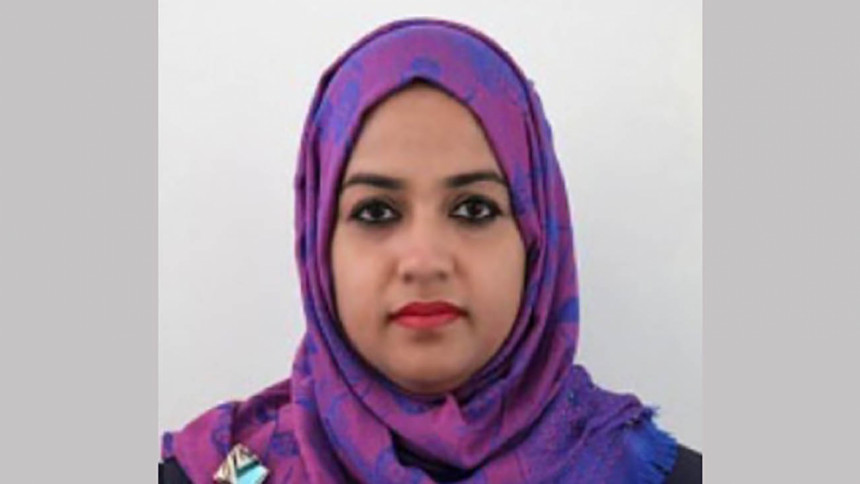 Upazila Nirbahi Officer Wahida Khanam has undergone successful surgery at National Institute of Neuroscience and Hospital (NINH).
She was kept in the intensive care unit (ICU) of the hospital and doctors will observe her for the next 24 hours, said Dr Badrul Haque, joint director of the hospital.
"The operation was successful. We cannot say anything more right now. The UNO was in critical condition and the operation was also critical. Five doctors conducted the surgery, which took 2 hours 15 minutes," he said.
Hoping about her recovery, Dr Badrul said that they are trying their best.
"In such a case, it is not possible to say anything clearly. We have to wait," he added.
Doctors started the surgery a few minutes after she was taken to the operation theatre around 9:00pm.
"She was severely injured. Although her condition was stable until surgery, we cannot say what will happen later. We have to observe her for at least 24 hours after surgery," Dr Uzzal Kumar Mallik, in-charge of the ICU unit of the hospital, told The Daily Star.
The brain injury level of the UNO was measured at 12 out of 15 GCS (Glasgow Coma Scale) which means she has a moderate injury.
The Glasgow Coma Scale (GCS) is used to describe the general level of consciousness in patients with traumatic brain injury and to define broad categories of head injury. The GCS is divided into three categories: eye opening, motor response, and verbal response.
"The surgery itself is another injury. So we cannot say that she is out of danger. She is definitely in critical condition," Dr Mallik added.
Wahida was attacked by a group of criminals who broke into her official residence on Wednesday night.
In critical condition, she was kept in intensive care unit (ICU) at a clinic in Rangpur. As her condition deteriorated, Wahida was brought to Dhaka in an MI-171 SH helicopter of the Bangladesh Air Force today, according to Inter Services Public Relation (ISPR).
Wahida's father Omor Ali, a freedom fighter, was also injured in the attack. He was rushed to Rangpur Medical College Hospital in the morning.
According to local police, miscreants entered the UNO's residence on Upazila Parishad Campus around 3:00am, after breaking the ventilators in the toilet.
They hit Wahida with a sharp weapon on her head. When her father came to save her, they also attacked him, leaving him injured, police said.
The unknown criminals locked the night guard in before the attack, our correspondent reports from the spot.