3G and 4G mobile services restored at Rohingya camps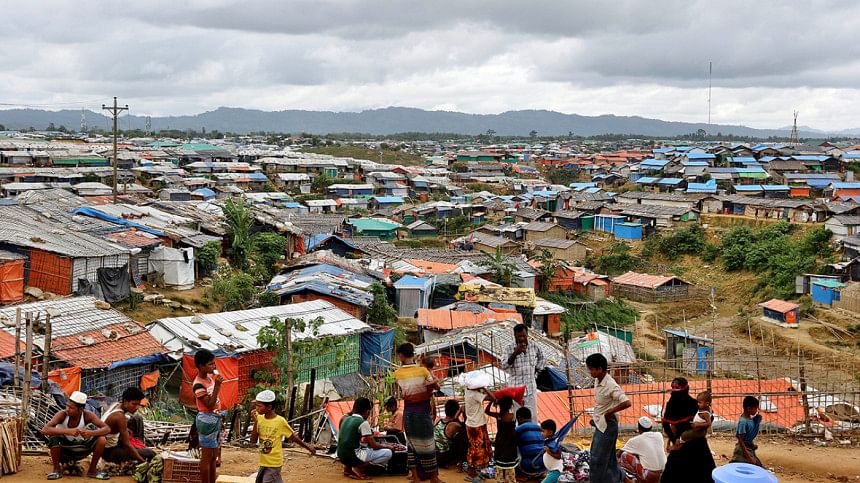 3G and 4G mobile services at the Rohingya camps in Cox's Bazar resumed today.
"As per BTRC instruction, we have restored 3G and 4G connectivity in Teknaf and Ukhia in the morning," Shahed Alam, Chief Corporate Officer at Robi Axiata, told The Daily Star.
Sources in the telecom companies said the BTRC sent the instruction to them at 10am to restore the services.
The decision to lift the restrictions -- imposed over a year ago -- was made on Sunday at the meeting of a national taskforce chaired by Home Minister Asaduzzaman Khan.
The taskforce on Wednesday sent a letter to the post and telecommunication ministry informing them of the decision, officials said.
The decision to lift the restrictions comes amidst repeated calls from UN agencies, local, national and international NGOs, and humanitarian aid workers. They have been saying that the restrictions hinder the desperately needed services and access to information in the world's largest refugee settlement.
The BTRC in September last year directed all telecommunication operators to shut down 3G and 4G services and to block all services, except voice calls, in the Rohingya camp areas of Ukhia and Teknaf.
Officials said at the time that the decision was taken to stop the refugees from using WhatsApp, Viber, and WeChat.
It was said that the Rohingyas used the apps to contact people in Myanmar. The apps were also used for committing crimes in the country, officials said.
A technical committee of the telecom regulatory commission also found that Rohingyas of Ukhia and Teknaf upazilas of Cox's Bazar were using around three lakh mobile connections of local carriers.
The operators were then asked not to sell SIMs to the Rohingyas.
On Monday, Foreign Secretary Masud bin Momen in a webinar disclosed the government's decision on lifting the restrictions.