3 Dhanmondi Ideal College students go missing in Dhaleshwari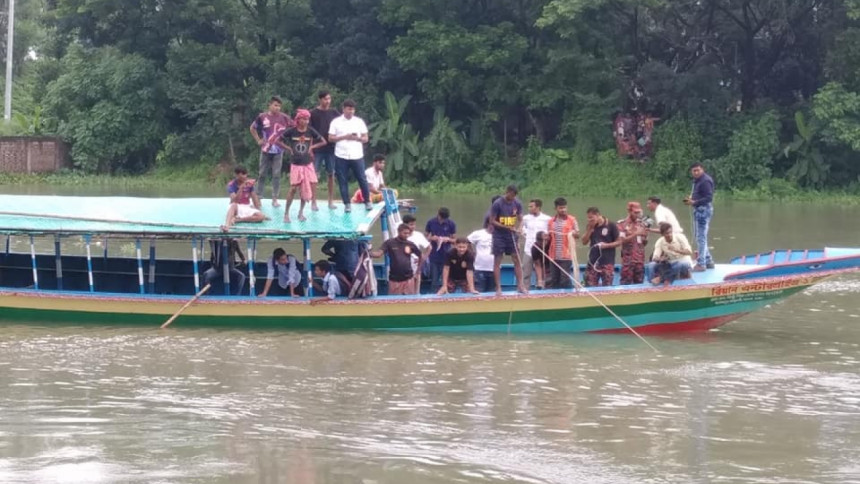 Three students of Dhanmondi Ideal College of Dhaka went missing after they went for a bath in Dhaleshwari river today.
The incident took place around 11:30am in Savar's Banktown area, Asif, a fellow student, told our local correspondent.
Twelve HSC first year students of Dhanmondi Ideal College in Dhaka went to a friend's house in Savar, on the outskirts of the capital, this morning, Asif said.
Of them, 11 went for a bath in the nearby river when three of them -- Akash, Rajon and Mehedi – went missing, he said adding that the river had strong current that time.
On information, a team of firefighters and divers from Savar went to the spot to conduct a search and rescue operation, Anwarul Haque, commander (Zone 4) of Fire Service and Civil Defence, told The Daily Star.