22nd span of Padma bridge installed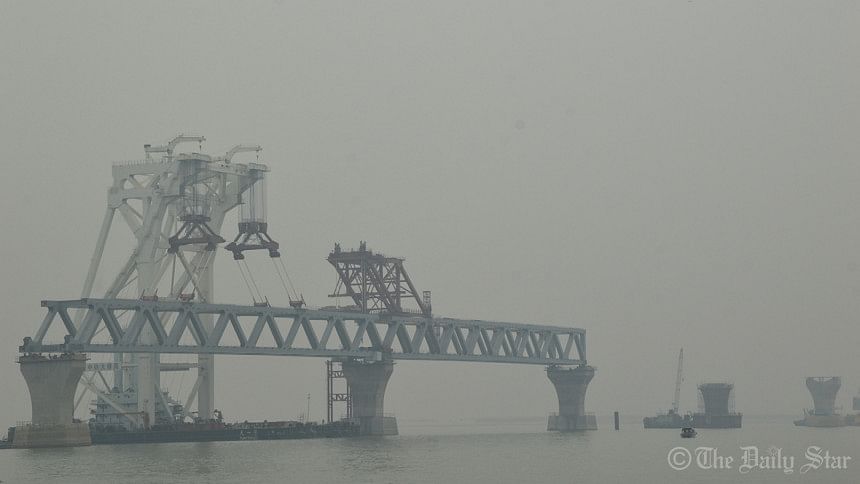 The 22nd span of Padma bridge was installed this morning making a total 3.3 kilometres of the mega structure visible to public.
The 150-metre span (superstructure) was placed between the fifth and sixth pillars on the Mawa side this noon, our Munshiganj correspondent reports quoting Dewan Abdul Kader, executive engineer of the project.
The span was installed at least two days ahead of schedule and they are expecting to install the twenty third span by the end of this month.
Of the forty-two pillars of the 6.15km bridge, thirty-six are already complete. All the spans are likely to be installed by July as well.
Trains will use the lower deck of the bridge while other motor vehicles will use its upper deck.
Construction of Padma bridge began in December 2015 and once completed it will directly connect the capital with twenty-one southern districts via rail and road.