2 persons, 4 firms win The Daily Star ICT Awards 2019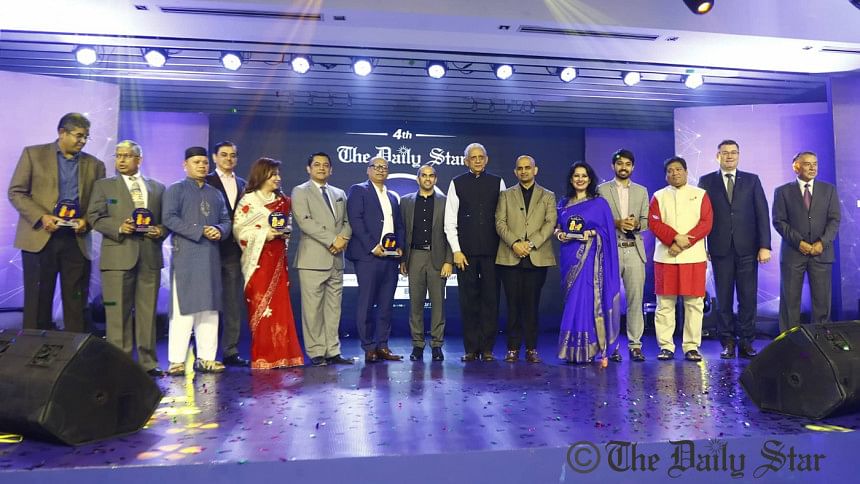 The Daily Star today accorded ICT Awards 2019 to two persons and four institutions, recognising their encouragements and extraordinary achievements in Bangladesh's information and communication technology (ICT) sector.
Habibullah N Karim, an iconic ICT entrepreneur of the country, also former president of the BASIS, won the ICT Pioneer award.
Karim is now the founder and chief executive officer of Technohaven Company Ltd.
Besides, Sonia Bashir Kabir, founder and chairman of SBK Tech Ventures and SBK Foundation won the ICT Business Person of the year award.
She was the managing director of the Microsoft for Bangladesh, Nepal, Bhutan, Myanmar and Laos for several years.
Of the winning firms, AjkerDeal.com, a leading online shop that took digital commerce to every corner of the country, received the Digital Commerce of the Year award.
Kazi IT Center Ltd. (KITC) got the ICT Solution Provider of the Year (International Market Focus) award.
The ICT Solution Provider of the Year (Local Market Focus) award went to Genex Infosys Limited.
Robi-10 Minute School, country's top online education platform, won the ICT Start-up of the Year award.
International affairs adviser to Prime Minister Sheikh Hasina Dr Gowher Rizvi handed over the awards to the ICT heroes and the selected companies.
Selim RF Hussain, managing director of Brac Bank; Syed Almas Kabir, president of BASIS; Md Sabur Khan, chairman of Daffodil International University (DIU) and Daffodil Family, Mahfuz Anam, editor and publisher of The Daily Star and Alexander Haeusler, general manager of Radisson Blu Dhaka Water Garden were also present with adviser.
The event was organised in association with Brac Bank, Daffodil University and Bangladesh Association of Software and Information Services (BASIS), an ICT-related trade body, while Radisson Blu Dhaka Water Garden was the hospitality partner.
After receiving the awards, the winners thanked The Daily Star and its partners for organising such event which honoured the icons in the digital sector.
According to the ICT division, Bangladesh's export earnings from the ICT sector reached about $1 billion, riding on the growth of more than 1,500 firms and 40 offshore development centres.
The sector got a huge boost from 2009 when the Prime Minister Sheikh Hasina set the vision of building a Digital Bangladesh by 2021.
Since then, the industry has gone a huge hub for freelance work via online marketplaces such as Upwork, punching its way through heavyweights such as India and the US.
The government's target is to earn $5 billion from exports of IT and IT-enabled services by 2021.