16,000 cops to remain vigilant on Language Day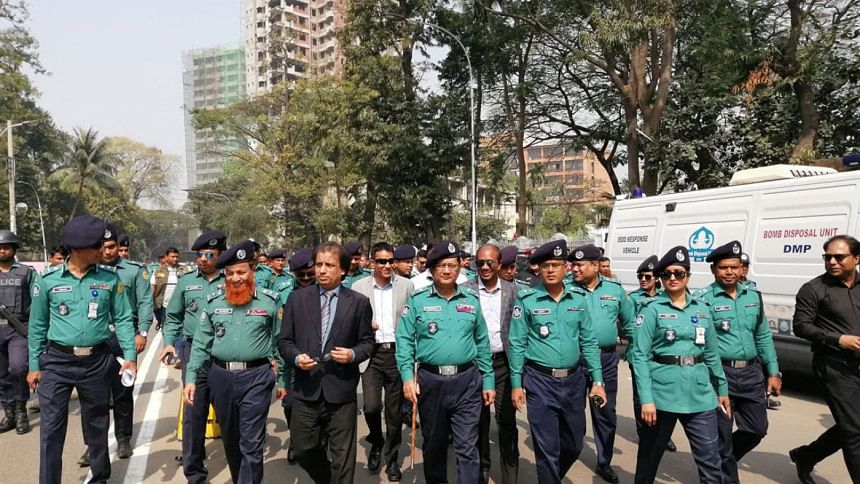 -- 4-tier security at Central Shaheed Minar
--No specific security threats
--None can carry bag, sharp weapon
-- Hawkers won't be allowed in DU area
A total of 16,000 police personnel will remain vigilant in Dhaka on Thursday when the nation will be observing the Language Martyrs Day and International Mother Language Day.
Of them, a total of 6,000 policemen will be deployed at the Central Shaheed Minar on that day, Dhaka Metropolitan Police (DMP) Commissioner Asaduzzaman Mia toldreporters while visiting the Shaheed Minar area today.
"There will be detectives, SWAT and Bomb Disposal Unit and also dog squads to tackle any situation in the area. Police in plainclothes will remain on guard there," he said.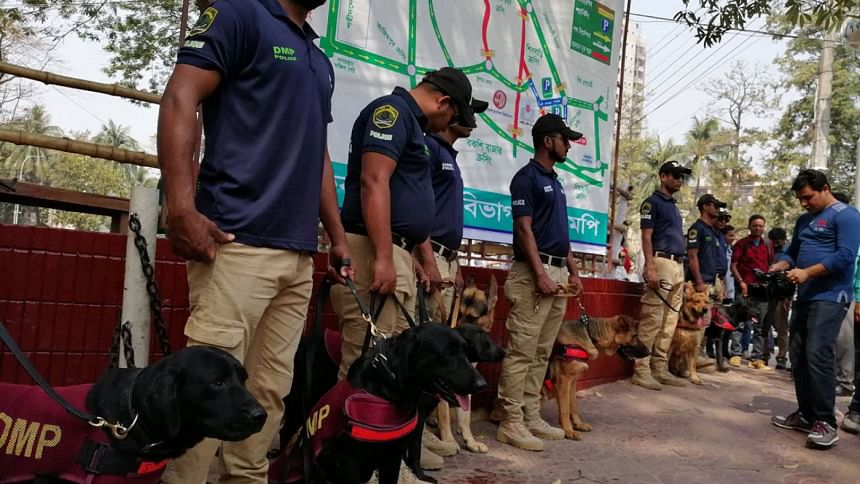 The DMP has arranged a four-tier security in the area to ensure people's safety, the DMP chief said adding that CCTV cameras will also be set up at the key points in the area.
"There is no security threat centering the Mother Language Day," he said.
Besides, no outsiders will be allowed in the Dhaka University (DU) area from 6:00pm on Wednesday, he informed the reporters. Police check posts will be set up in and around the area, he added.
The DMP chief further said, "The vehicles with the stickers only will be allowed to enter the area. If anyone carry bag and knife or any type of sharp weapon will not be allowed in the area on that day".
"We, in association with the DU authorities, will also remove hawkers from the area on the occasion of the day," he said.
Meanwhile, Director General (DG) of Rapid Action Battalion (Rab) Benazir Ahmed said at a press briefing that a huge contingent of the elite force will be deployed in the area to maintain law and order situation on Thursday (February 21).