14th span of Padma Bridge to be installed tomorrow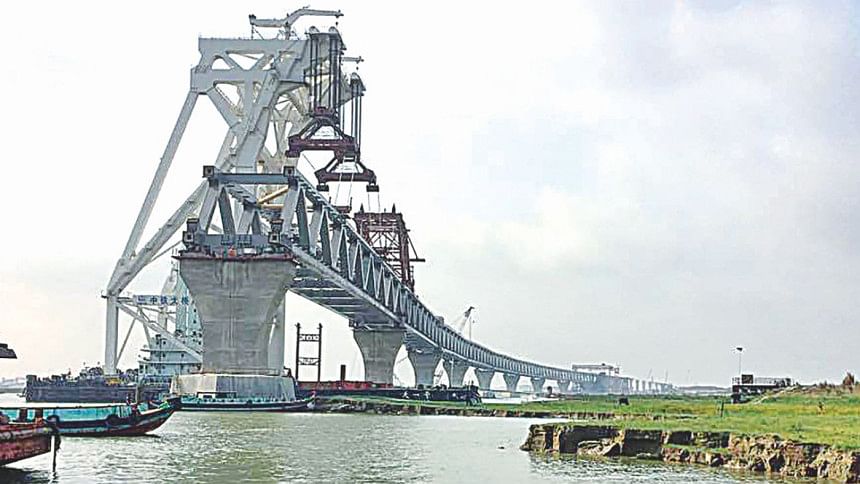 The 14th span of the Padma Bridge, Bangladesh's biggest infrastructure project so far, will be installed tomorrow at Maowa end, making 2,100 metres of the bridge visible.
The span '3-C' will be installed on the 15th and 16th pillars.
The span, which was scheduled to be installed earlier, could not be placed on the pillars due deposit of excessive silt beside the pillars and inclement weather, our Munshiganj correspondent reports.
An engineer, preferring anonymity, said that they have already pinpointed the spot of excessive siltation and started the dredging work which is likely to be ended by next morning.
"Hopefully, we will be able to initiate the installation process at 10:00am," he told the correspondent.
The construction work of the long-cherished Padma Bridge started in December, 2015 and the first span was installed on September 30, 2017.
The length of the steel structure double-deck Padma Bridge is 6.15 kilometres. Trains will run through the lower deck while the road will be on the upper level of the bridge.
When the construction of the Padma Bridge is completed, the capital will be directly connected with 21 southern districts by roads and railways.