Nazmul Huda acquitted of extortion case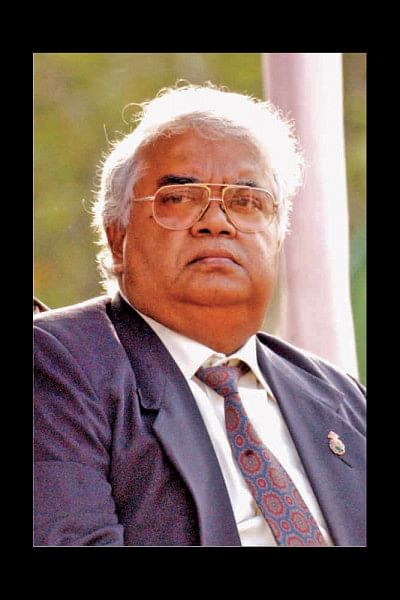 The High Court today scraped a lower court verdict that had sentenced former BNP minister Nazmul Huda to 12 years' imprisonment in an extortion case.
Former BNP lawmaker and owner of Cab Express Ltd, GM Siraj filed the case with Dhanmondi Police Station on July 27, 2007 stating that Nazmul Huda and his wife Sigma Huda demanded two Maruti cars from him for a weekly Khaborer Antaralay, published by Sigma Huda on February 23, 2003.
The case stated that the couple intimidated him into giving them a Maruti car worth Tk 3.95 lakh on February 27 the same year.
A Dhaka court on June 12, 2008 sentenced Huda to 12 years of rigorous imprisonment (RI) and acquitted his wife Sigma Huda on all charges in the extortion case.
Nazmul later filed an appeal with the HC challenging the trial court verdict that sentenced him in the case.
In the appeal, he said the case filed against him was false as he was not involved in any extortion.
After holding hearing on the appeal, the HC bench of Justice Md Mizanur Rahman Bhuiyan scrapped the lower court verdict.
The grounds on which the HC delivered the verdict was not known as its full judgment was not released today.
Assistant Attorney General Khondker Modarresh Elahi told The Daily Star that the government will file an appeal with the Supreme Court against the HC verdict.
Advocate Ashanur Rahman and Advocate Mohammad Iqbal Akhonji appeared for Nazmul Huda.