Workers' demo halts production at Natore Pran factory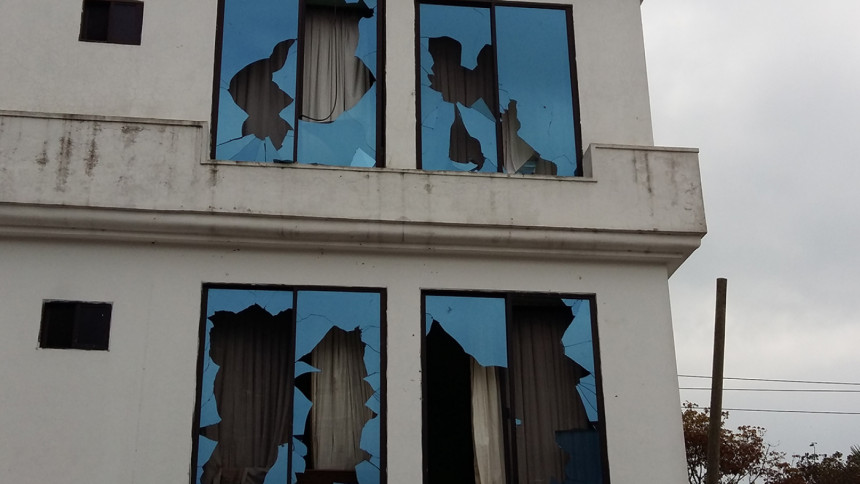 The authorities of Pran Agro Limited in Natore suspended its production this morning following a demonstration by its workers, demanding a pay hike.
The workers stopped production around 2:00pm yesterday. Later, they picked up demonstration and damaged several infrastructures inside the factory around 9:00pm, reports our Natore correspondent.
On information, local Awami League lawmaker Shafikul Islam sat with the workers in the morning and assured them of meeting their demands in seven days.
Abdul Barek, a protesting worker, told the correspondent that the authorities recently increased their salary by Tk 200 but at the same time they decreased their overtime bill rate from Tk 19 to Tk 16.
"The authorities also give us salary for 11 hours per day where we work for 12 hours," Barek claimed.
Earlier in the morning, Golam Sarwar, deputy general manager of the factory, told The Daily Star that some misunderstanding led to the workers' protest. Talks are being held with the workers to resolve the issue, he added.
"Additional police force has been deployed at the factory to avert any untoward incident," Assitant Superintendent of Police Rafikul Islam (Natore Sadar circle) said.
Natore Deputy Commissioner Khalilur Rahman, Additional Deputy Commissioner Kazi Atiur Rahman and some other high government official of the district visited the factory in the morning.
The factory was closed till the filing of this report at 6:45pm, according to Golam Sarwar.
He said this evening, "There has been no discussion with the workers as local MP wants to resolve the issue. She (MP) will talk to the both parties in this regard."