Move to transfer woman torture case to military court stayed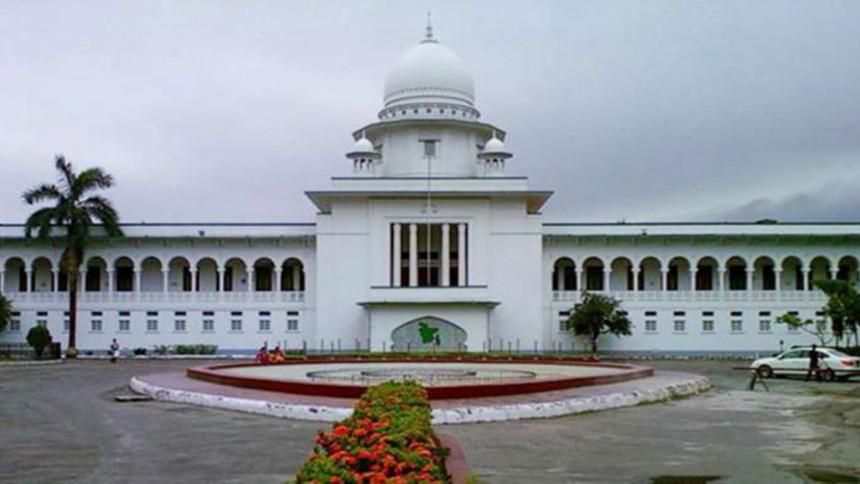 The High Court today stayed a move to transfer a case against an army officer over the torture of his wife to military court from a special tribunal.
In response to a writ petition, it also stayed the proceedings of the case filed with the Women and Children Repression Prevention Tribunal of Tangail against Major Nazir Uddin on April 2 on charge of brutalising his wife Nusrat Jahan Tushti, also a student of Dhaka University, for dowry on March 30.
Writ petitioner's lawyer Aneek R Haque told The Daily Star that Area Commander (Logistics) of Army Headquarter Maj Gen Mizanur Rahman Khan on May 11 sent a letter to the judge of Tangail court, stating that the case against Nazir should be tried in the military court, since the accused is an army officer.
In the letter, Maj Gen Mizanur asked the judge of Tangail court to transfer the case to the court martial for its trial, he said.
The HC today issued a rule asking the authorities concerned to explain in two weeks as to why the letter sent by Major General Mizanur should not be declared illegal.
It also stayed the proceedings of the case and effectiveness of the letter till disposal of the rule.
The bench of Justice Mirza Hussain Haider and Justice AKM Zahirul Hoque came up with the rule and order after hearing the writ petition filed by Tushti's father Nurul Islam Bhuiyan challenging the legality of the army official's letter.
Aneek R Haque said the HC will decide after holding a hearing on the rule about which court will try the case against Nazir Uddin.
Citing from the petition, he said the court martial has no jurisdiction to hold trial of a case filed under the women and children repression prevention act.
If the allegation against Nazir is proved before the Tangail court, he might be sentenced to three years' imprisonment, and if the allegation is proved before the court martial, he will be sentenced to one year's imprisonment, the lawyer said.
Secretaries to the ministries of defence and law, area commander (logistics) of the army headquarters, chief of army staff, judge of Women and Children Repression Prevention Tribunal of Tangail and judge advocate general of the army headquarters have been made respondents to the rule, Aneek added.