Moulvibazar teen housemaid's tale of horror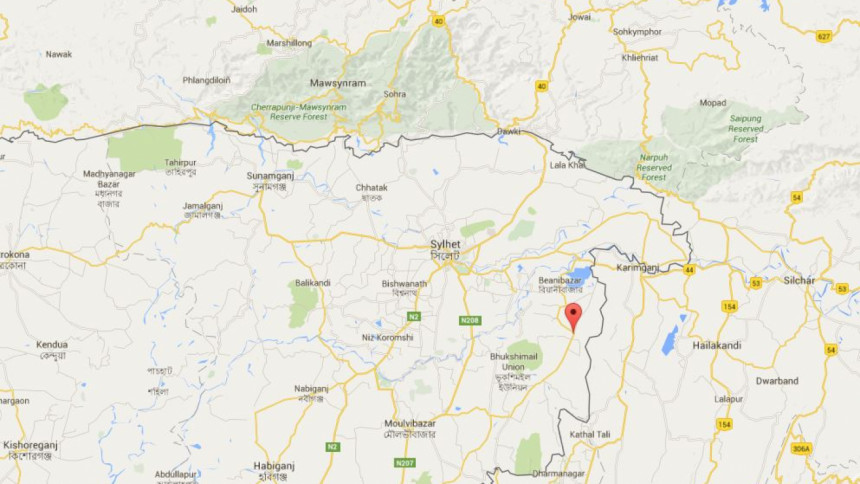 - Nazma at hospital with fractured wrist, injury marks
- Poked with knives, beaten with cane
- 1 detained over the incident, case filed
- Employers on the run
A Moulvibazar housemaid who was tortured by her employers has ended up in Sylhet's MAG Osmani Medical College Hospital.
Writhing in pain, Nazma Begum, 15, told our Moulvibazar correspondent of how she was tortured with hot water, poked with knives and beaten with canes.
She began work as a maid in Azir Uddin's house in Moulvibazar's Barlekha upazila a year ago, her father Monsur Ali, a rickshawpuller, said.
Three months ago, Azir's wife Rabeya Begum sent Nazma to work at her daughter Lufta Begum's house, the father said. "Our daughter faced brutal torture there".
The tortures worsened after she asked for her pay back, Nazma said.
On Saturday night, Nazma was rescued by her father and was taken to the hospital after she became unconscious due to torture.
She has injuries on her body and feet and a broken wrist. Her face is full of marks and scratches, father Monsur Ali said quoting a doctor.
The father filed a case with Barlekha Police Station today around 5:00pm, said Md Moniruzzaman, officer-in-charge of the police station.
Police detained Rabeya Begum last evening but the others are on the run.