Motion tomorrow to declare Mar 25 mass killing day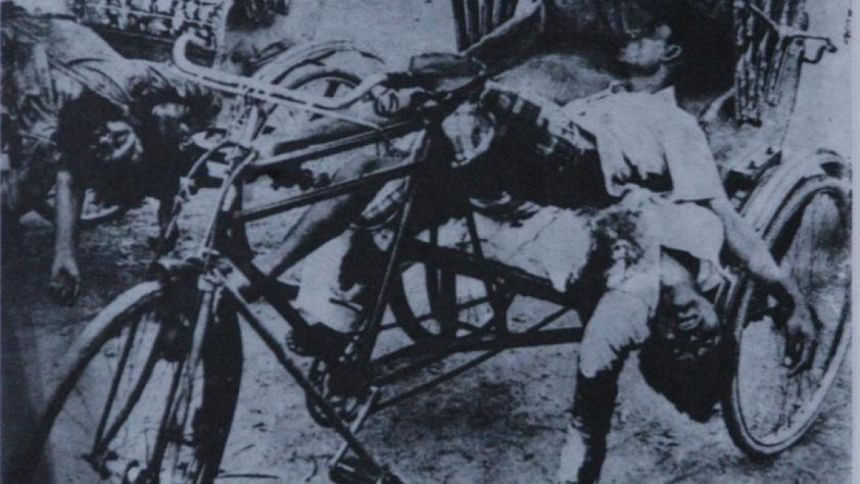 A motion will be placed in Parliament tomorrow to observe March 25 as mass killing day commemorating the atrocities unleashed by Pakistani occupation forces on the people of Bangladesh on this day in 1971.
"A discussion will be taken on the proposal in the House on March 11," says an order of the day available at the parliament website.
Jatiya Samajtantrik Dal MP Shirin Akhter from Feni-1 is supposed to place the proposal in the parliament scheduled to sit at 3:00pm, the parliament website said.
The proposal will also urge to take necessary measures to get acknowledgement of the mass killing day internationally.
"The motion is expected to accept in the House. Then the government will have to take steps to observe March 25 as the mass killing day," ruling Awami League whip Atiur Rahman Atik told The Daily Star.
The current session of parliament started on January 22, is also scheduled to prorogue tomorrow following acceptance of the proposal.
Taking floor in an unscheduled discussion in the House on February 15, Prime Minister Sheikh Hasina mentioned that 25th March is certainly a mass killing day and underscored the need for pursuing different international organisations to get its international recognition.
"I think we'll have to take initiatives in this regard. We can adopt a proposal in Parliament to make 25th March the mass killing day. We can also provide information and other proofs to different international organisations so that 25th March could become (International) Mass Killing Day," she had said.
Commerce Minister Tofail Ahmed had initiated the discussion referring to the misleading information of a book titled 'Creation of Bangladesh: Myths Exploded' by Junaed Ahmed published from Karachi in Pakistan.
Tofail had demanded the House to declare the 25th March as the mass killing day.