Money laundering: ACC sues 3 including ex-ETV boss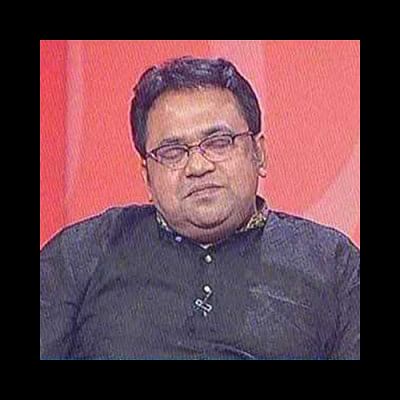 The Anti-Corruption Commission (ACC) today filed a case against former chairman of Ekushey Television Abdus Salam and two others over alleged money laundering.
The case was filed against the trio with Tejgaon Model Police Station for laundering Tk 26.7 lakh, the anti graft body said in a statement this afternoon.
Others accused are former Managing Director and present Chairman of ETV Ashraful Alam and its Senior Finance Manager Fazlur Rahman Shikder, the statement also read.
On January 26, 2015, Tk 26.7 lakh was withdrawn from the Karwan Bazar branch of Premier Bank Limited with a cheque signed by Ashraful Alam.
On direction of Abdus Salam, the money was converted to 30,000 Euro with help of broker house agents.
Fazlur Rahman Shikder kept 20,000 Euro at his mother-in-law's house in Dhaka's East Dania area from where Rapid Action Battalion (Rab)-10 members recovered the money on December 31, 2015.
Salam was in jail at that time following his arrest on January 6, 2015 in a case filed against him under the Pornography Control Act in November 2014.
On March 2, 2016, the ACC also filed a case against Salam for allegedly swindling out about Tk 34 crore by preparing fake documents of business promotion bill, legal and professional fees, medical expenses, hotel expenses, foreign tour and satellite charge of the TV channel from September 2004 to December 2015 when he was the chairman of the channel.