Mexico hopes to open Bangladesh mission soon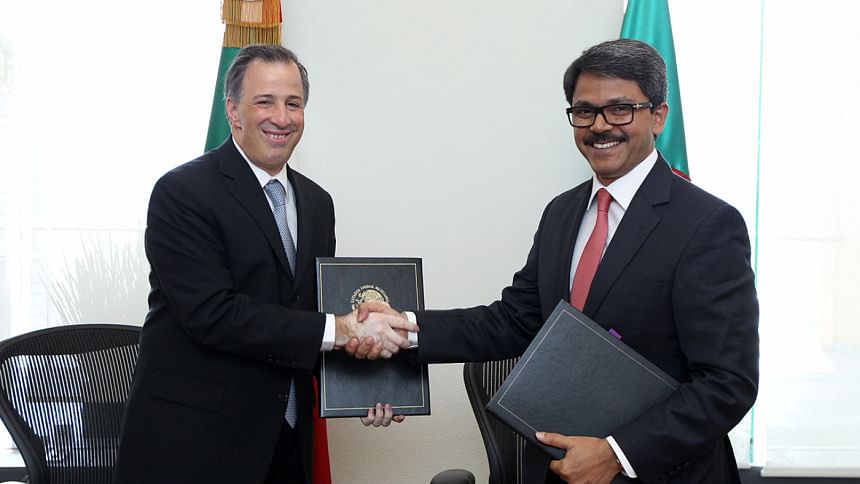 Mexico today expressed hopes to open Mexican Mission in Bangladesh at the earliest.
Mexican Foreign Minister Jose Antonio made the comment following the signing of a Memorandum of Understanding (MoU) on Foreign Office Consultation with Bangladesh state minister for foreign affairs Md Shahriar Alam.
Both ministers discussed in details the entire gamut of bilateral relationship and agreed to engage in intense dialogue through this MoU, a press release of Bangladesh foreign ministry said today.
Md Shahriar Alam invited the Mexican foreign minister to visit Bangladesh, which the Mexican minister accepted cordially.