Medical test protesters to demo at Shahbagh tomorrow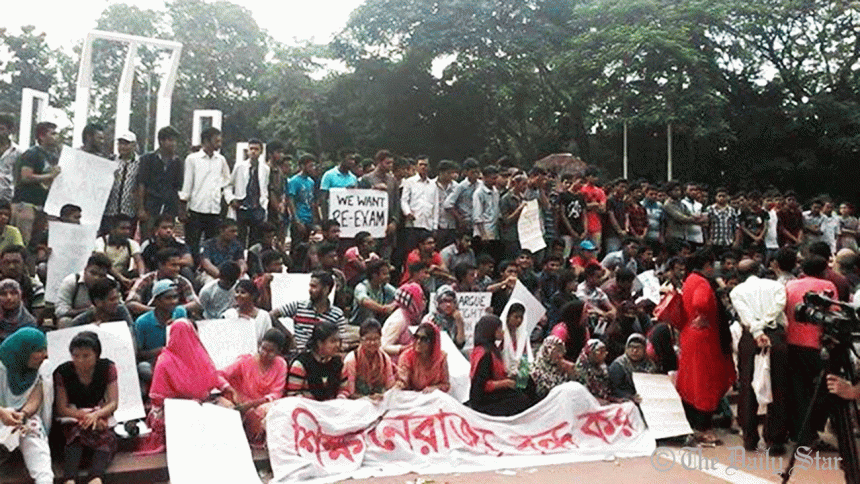 Students will hold a demonstration at Dhaka's Shahbagh tomorrow to press for retake of medical and dental college admission tests.
The announcement came on the 13th day of protests today after a gathering at Central Shaheed Minar and procession through Dhaka University.
Over 200 admission seekers, guardians and students of medical colleges took part in the sit-in at Central Shaheed Minar around 10:00am.
They were marching towards Shahbagh before being stopped by police barricade.
Md Ibrahim Khan, additional deputy commissioner of Ramna division, said police placed the barricade to prevent any hindrance to public security.
Yesterday, the students had called for a "march to Dhaka" programme after a scuffle with police in Shahbagh where about 16 were detained.
These students have been demonstrating since September 19, a day after the medical admission tests were held, alleging widespread question leak.
Protests have also been held in other parts of the country.
On the other hand, medical and dental colleges across the country have begun admission processes.