Medical admission seekers' demo continue peacefully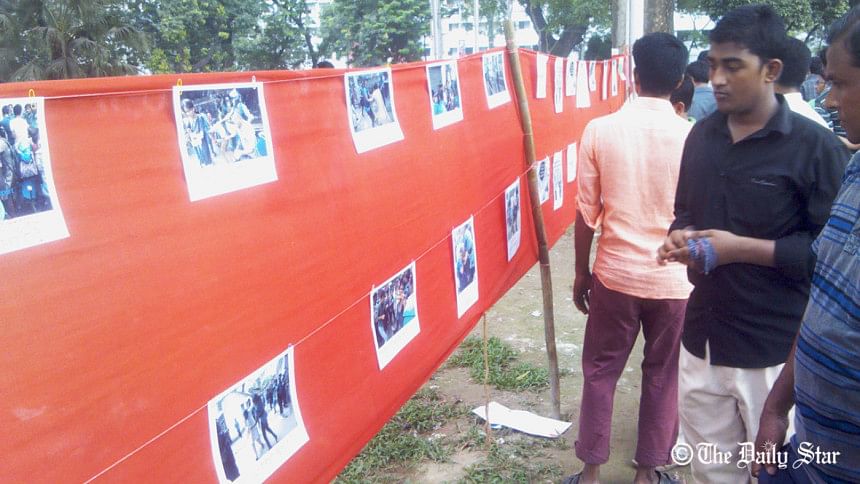 The students seeking retake of the MBBS and BDS admission tests today organised a photo exhibition and launched a signature campaign at Central Shaheed Minar in Dhaka to drum up support in favour of their demand.
The photos carry evidence of the question paper leak, facebook posts on the leak, and police harassment, the protesters said. Satirical posters are also being exhibited there.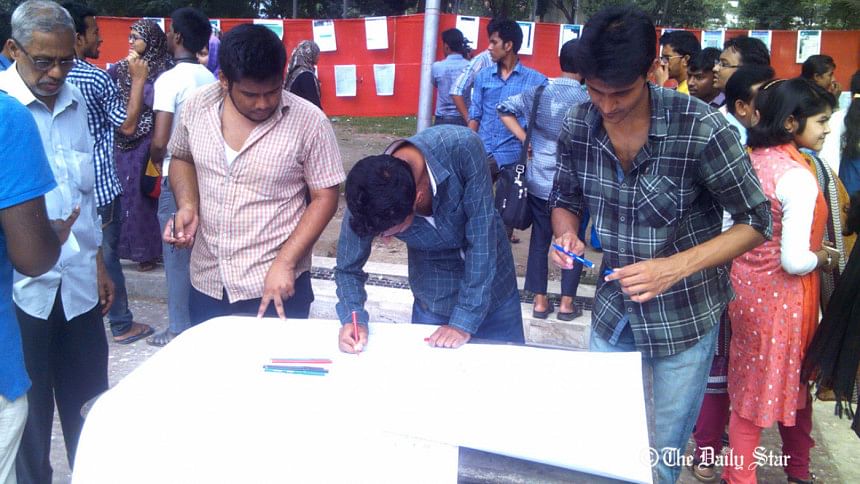 The demonstration began around 10:00am at shaheed minar where students and guardians started a solidarity signature campaign along with a street play.
If their demands are not met by today, the admission seekers will march from shaheed minar to the Prime Minister's Office and will submit a memorandum, Khaled Saifullah, a spokesperson of the demonstrators, told our Dhaka University correspondent.  
The test held on September 18 was smeared by what admission seekers allege a question leak. They are continuing protests urging a retake of the exams.