Mazibar, a pro-people politician (1941-2016)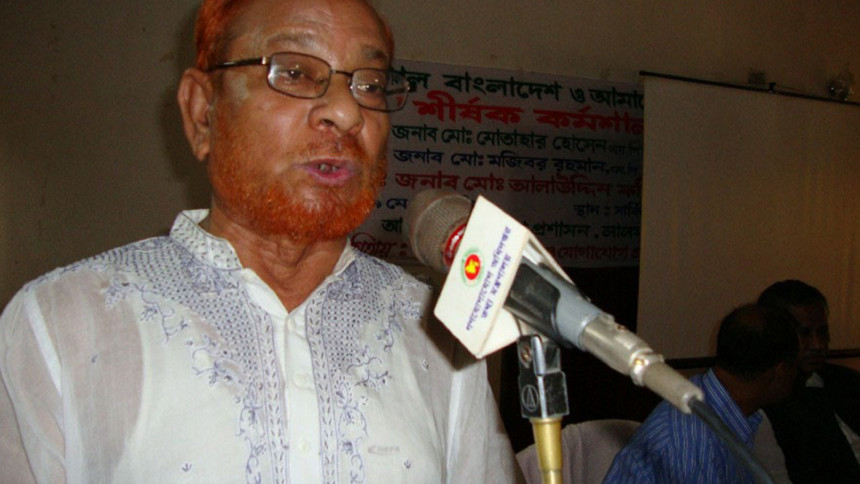 Until he breathed his last early this morning, former Jatiya Party MP Mazibar Rahman thought about the welfare of the people of his constituency-- Aditmari and Kaliganj upazila in Lalmonirhat--from where he was elected MP seven times.
Known as a pro-people and an honest politician, Mazibar Rahman, who had been suffering from old-age complications, died at the age of 80 at his Gulshan residence.
He left behind his wife, three sons, two daughters, and a host of relatives, friends and well-wishers.
People of Aditmari and Kaliganj upazila showed their love to the school teacher turned veteran politician with a huge presence at his namaj-e-janaja held at the playground of Bhadai GS High School, founded by the JP presidium member, reports our correspondent.
A supporter of education and literacy, Mazibar also established nine educational institutions in two upazilas and neither of those were named after his or his parent's name.
Abu Hasnat Rana, a teacher of Bhadai GS High School said, over 200 teachers are teaching nearly 6,000 students in ten educational institutions and Mazibar Rahman didn't take any money from any teachers during their appointment.
Showered with love of people of all ages and classes, the politician was buried at Aditmari upazila's central graveyard last afternoon, added our correspondent.
Mazibur Rahman was the head master of Bhadai GS High School from 1967 to 1974. In 1973, he became the chairman of Bhadai Union Parishad and became Aditmari Upazila Chairman in 1985.
In 1979 he first became MP from BNP. In the January 5 national election in 2014, he didn't submit nomination following his party's decision. A section of JP leaders including its chief HM Ershad, however, later took part in the polls.