Maushumi on her way to Lisbon from Pakistan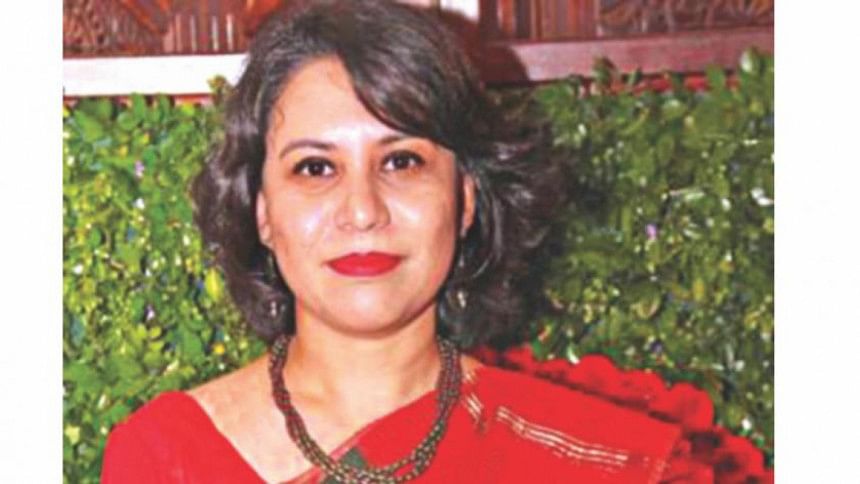 Bangladeshi diplomat Maushumi Rahman is now on her way to Lisbon from Pakistan to take up her new assignment in the country's Portugal mission.
A counsellor (political) at Bangladesh High Commission in Islamabad, Maushumi left Pakistan last night and is expected to reach the Portugal capital after 4:30pm local time (10:30pm Bangladesh time). 
She will join her office at the Bangladesh embassy as its councillor next week, Bangladesh Ambassador to Portugal Imtiaz Ahmed told the Bangla daily Prothom Alo over mobile phone today.
The development comes amid Dhaka's deep anger over Islamabad's "request" to withdraw Maushumi, without citing any reason.
The move appears to be a counter-action from Pakistan following the withdrawal of its diplomat Farina Arshad from Bangladesh on December 23 last year after she was accused of terror financing.
Meanwhile, State Minister for Foreign Affairs Md Shahriar Alam says Pakistan's action may affect relations between the two countries.
The Pakistan foreign ministry summoned Bangladesh High Commissioner to Pakistan Suhrab Hossain on Tuesday afternoon and asked for Maushumi's withdrawal in 48 hours, without showing any reason.
Dhaka is yet to decide on Maushumi's replacement but will most likely to change the incumbent high commissioner when his contractual appointment expires in April, the state minister confirmed. "We have decided to appoint a new high commissioner there."
Diplomatic ties between Dhaka and Islamabad have soured after Bangladesh started executing the war criminals who had actively collaborated with the Pakistan army in the genocide of some three million Bangladeshis and the rape of no less than two lakh women during the 1971 Liberation War.
Pakistan's parliament and a provincial assembly adopted resolutions after executions of the war criminals while senior government ministers and the Pakistan foreign ministry launched a propaganda campaign by distorting the established truths of the war.
Following the execution of top Jamaat leader Ali Ahsan Mohammad Mojaheed and BNP leader Salauddin Quader Chowdhury, Pakistan summoned the Bangladeshi envoy there to lodge a formal protest on Nov 30.
It was Maushumi Rahman, acting high commissioner in Islamabad back then, who had met the Pakistan authorities.
Bangladesh last year asked Pakistan to take back two of its diplomats stationed in Dhaka for their direct involvement in terror financing and circulating fake Indian currency.
Farina Arshad flew back home on December 23 after the intelligence agencies of Bangladesh uncovered her close connections and financial transactions with some militant groups, including Jama'atul Mujahideen Bangladesh.
On January 31, Pakistan recalled its diplomatic official Mazhar Khan from Dhaka for his alleged links with terror financing and currency forgery rackets.