Malaysia, Bangladesh to seek solution to human trafficking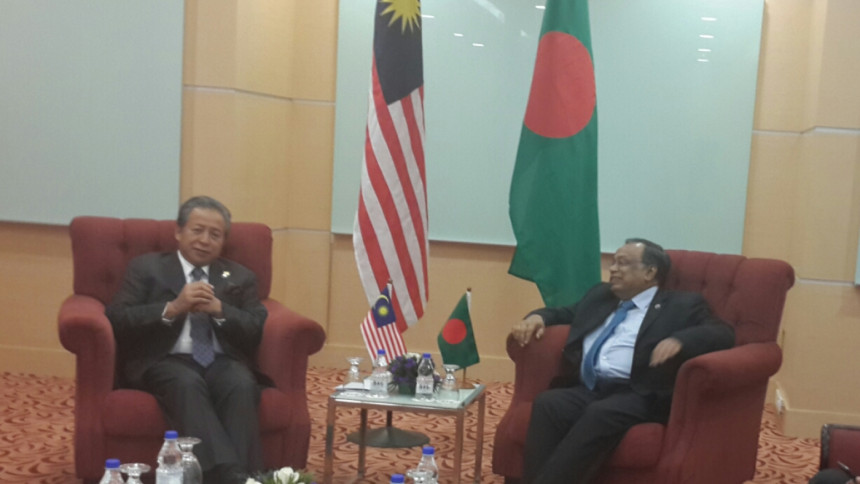 Malaysia and Bangladesh have agreed to work together towards a permanent solution of irregular movement of people in the Indian Ocean.
The resolve came at a meeting between Malaysian Foreign Minister Anifah Haji and his Bangladesh counterpart Abul Hassan Mahmood Ali at Kuala Lumpur today, according to a press note issued by the foreign ministry here.
The two ministers "discussed in details the root cause of the irregular movement of people, which is the continuous persecution of Rohingya ethnic minority people being carried out in the Rakhaine state of Myanmar," reads the press note.
Anifah Haji Aman expressed his deep satisfaction at the existing friendly bilateral relations with Bangladesh and hoped that the relations would be further strengthened in the years to come, it said.
Mahmood Ali thanked his Malaysian counterpart for his help and assistance towards repatriation of the irregular migrants of Bangladesh.
Aman also thanked Ali for taking quick action on taking back its Bangladeshi nationals.
The Bangladeshi foreign minister is on a two day visit to Kuala Lumpur, Malaysia, to attend the 22nd ASEAN Regional Forum (ARF) Foreign Ministers' meeting.